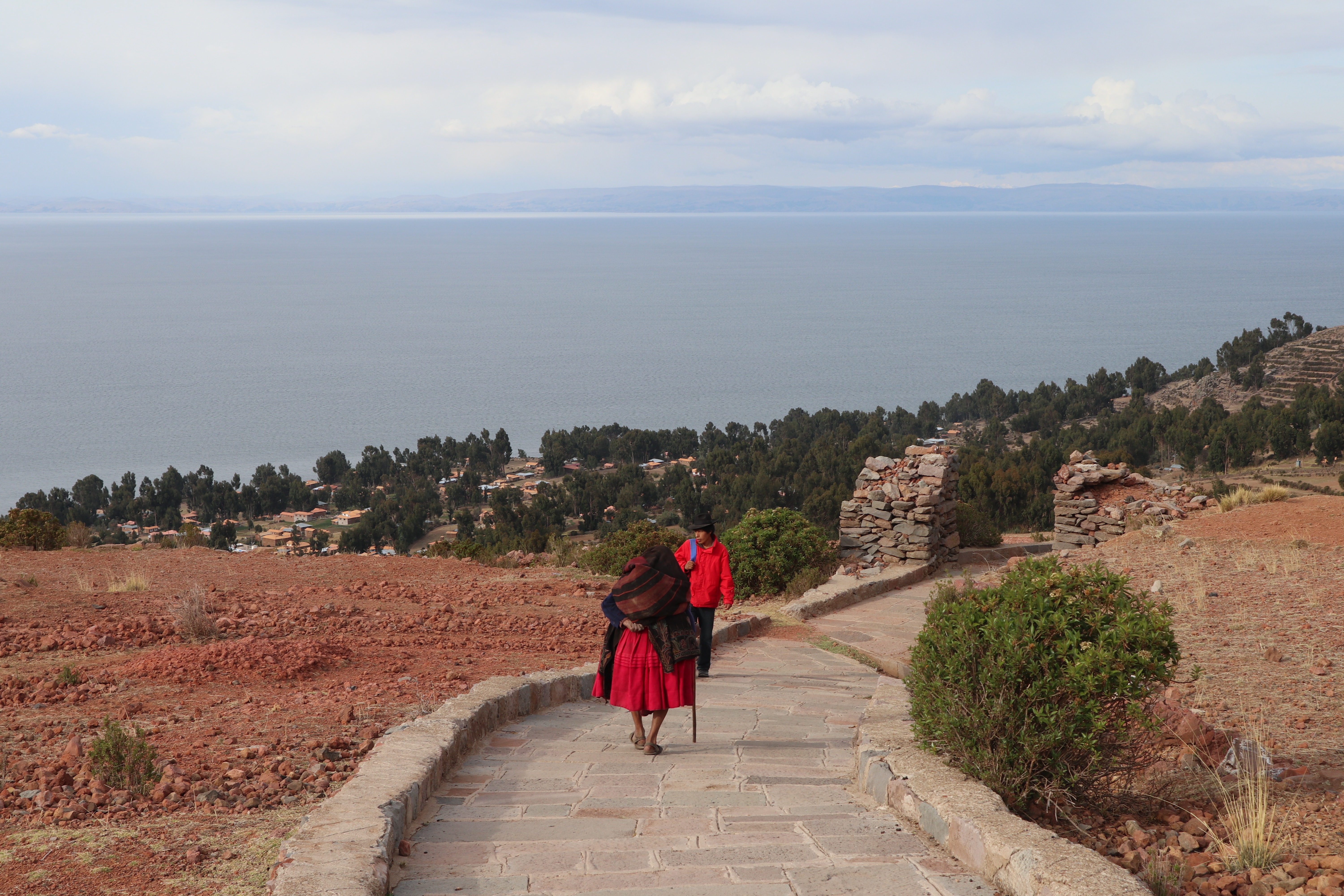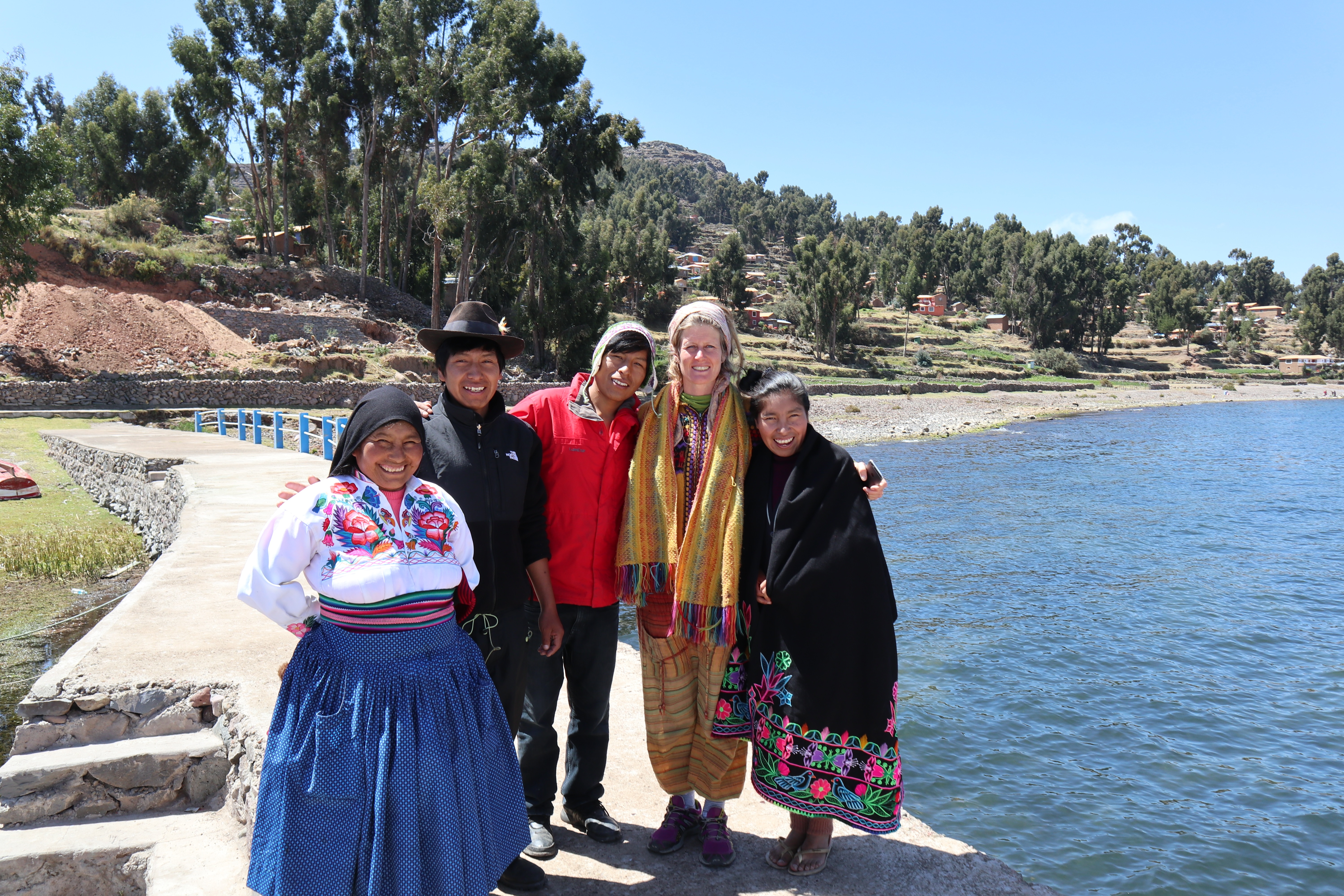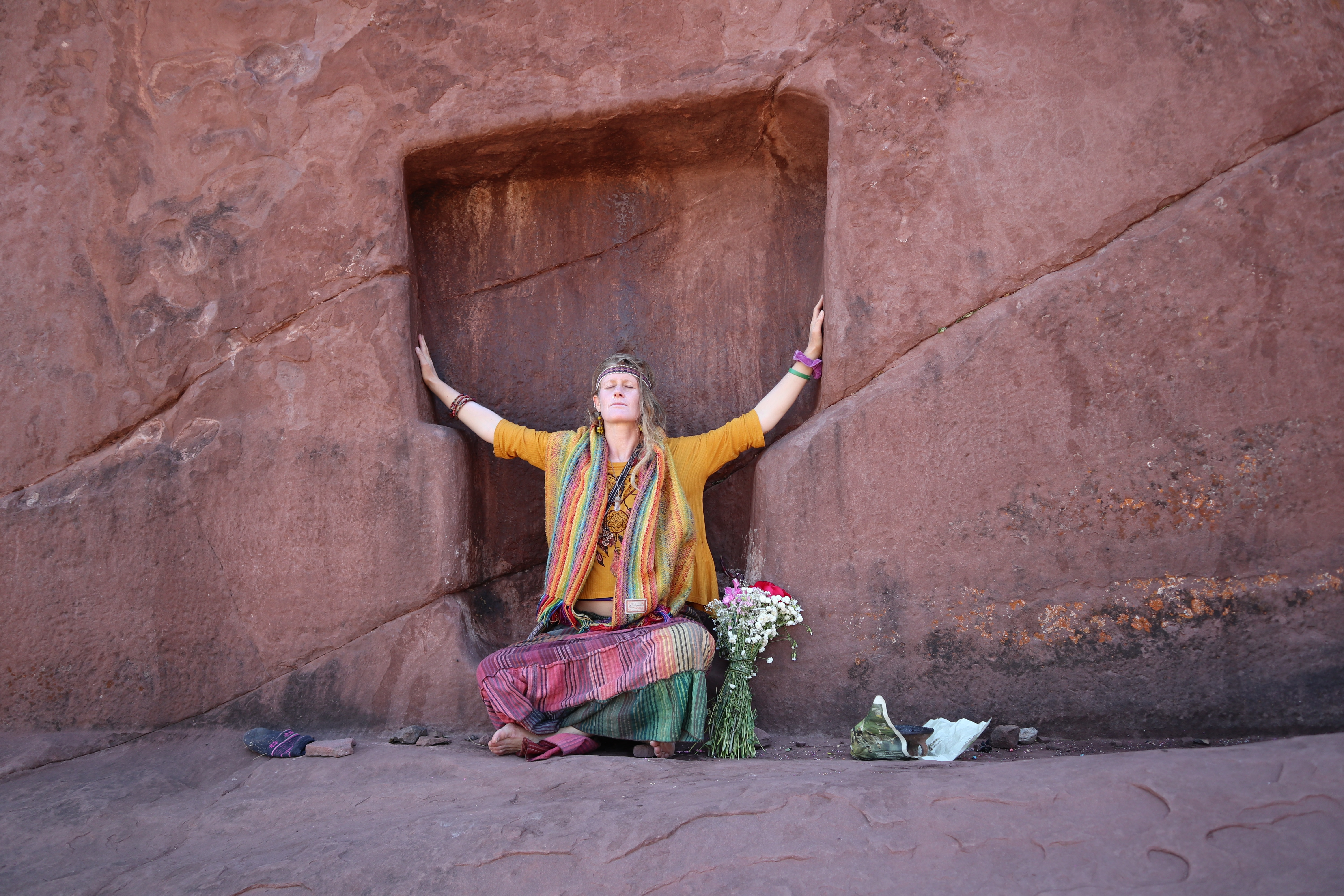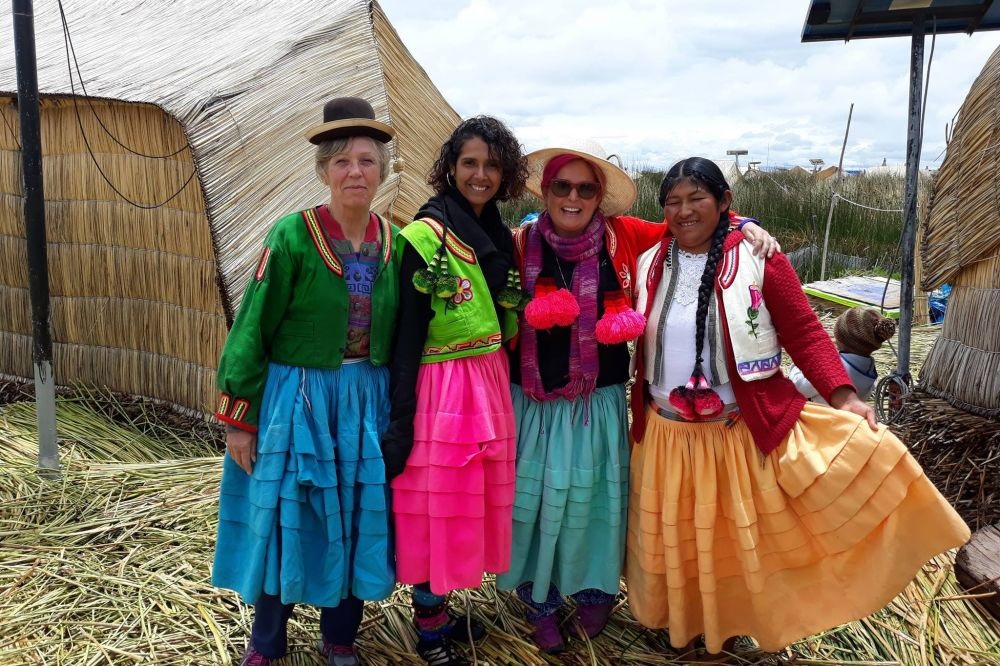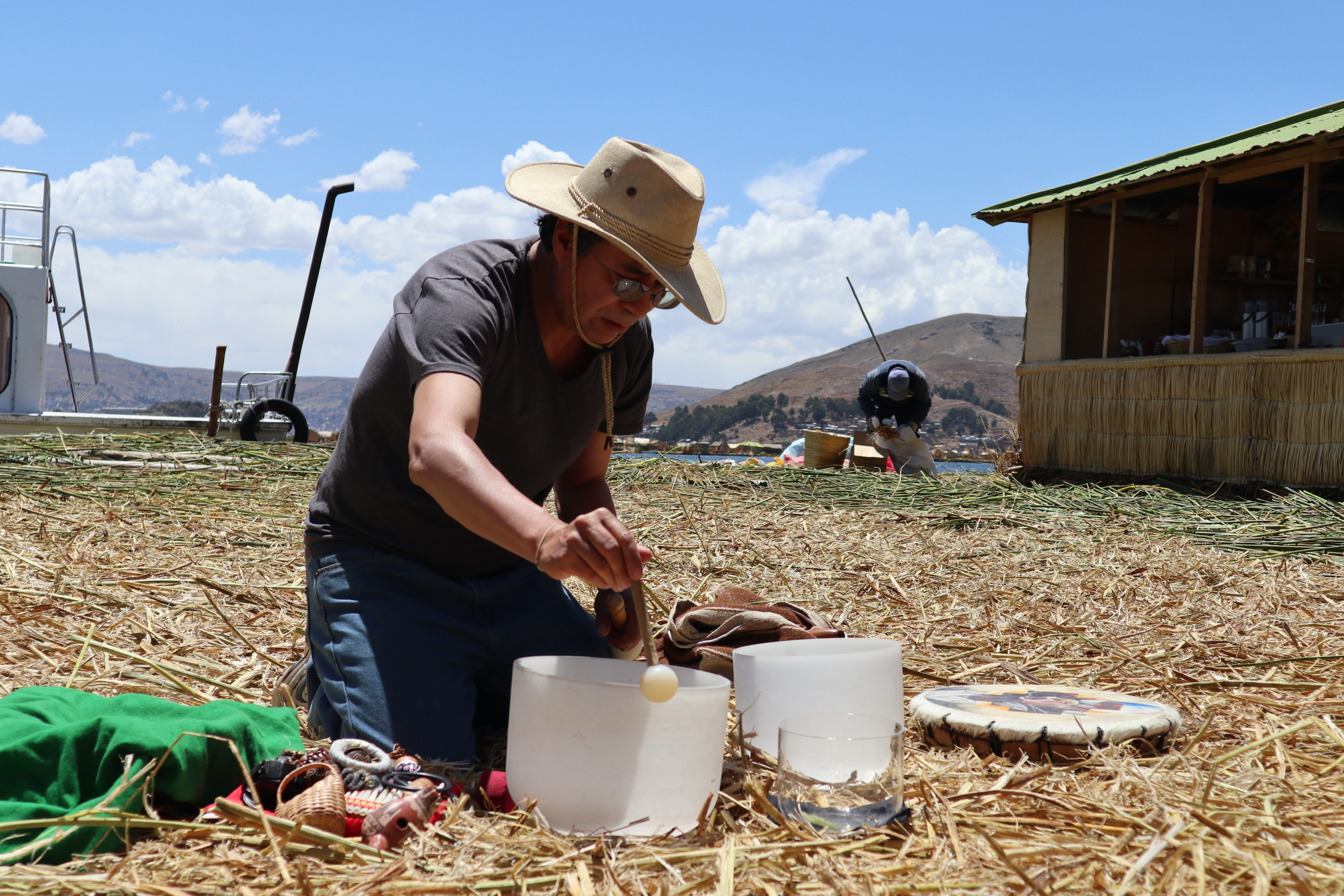 Lake Titicaca Meditation, Yoga & Healing Tour
"This is up there as one of the most amazing things I have ever done and seen. Starting the days off with yoga, meditating at ancient sacred sites and eating great vegan food. From the Shaman we occasionally traveled with, to the family that welcomed us on straw island, to the family we stayed with on Amantani island. Such spiritual and grateful people. Thank you with all my heart for such a Grand Experience Angel ..Namaste. " Phillip McLynn, USA
Lake Titicaca Retreat Testimonial, Sept. 2019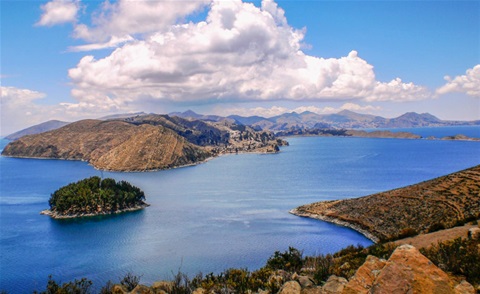 JOIN US for a beautiful experience in the Earth's
second chakra !!! 🙂
UPDATES COMING AUGUST 2022
Email: sacredjourneysnow@gmail.com
---
Lake Titicaca is the largest & highest lake in South America and home to the ancient Aymara culture. It is located over 4000 m or 13 000 feet above sea level.
Lake Titicaca is considered the second earth chakra, a powerful energy vortex. Here we work deeply on second chakra related issues & themes.
This is known for its sacred temples and indigenous island communities. We will stay with a beautiful indigenous family in Amantani Island, visit the Pacha Mama Temple, experience a sacred despacho ceremony there, see the stunning sunsets over the lake, learn how to make traditional quinoa soup, and much more!
We will visit Uros Straw Islands, and a sacred, ancient fertility temple with lingams (phalluses!) and do inner work to balance the sacred inner masculine and feminine.
We will be visiting the Aramu Muru Portal, a powerful, mystical, ancient portal to other dimensions, carved in a mountain wall near Puno. We spend half a day here to deeply connect. Nature and views here and truly stunning. Here are many ancient secrets....
This is a trip for those who want a spiritual journey where we connect deeply to the temples and vortexes. Who likes meditation, yoga, sacred ceremonies and to meet like-minded souls. This is not a typical touristic journey.
Imagine seeing the sunset over the Lake while hiking to the Pacha Mama Temple on Amantani Island.
GROUP SIZE: 4-15 Persons
Fly to: Lima Jorge Chavez and from there, catch a domestic flight to Cusco Velasco Astete Airport.
Closest Airport: Cusco Velasco Astete or Juliaca Airport
We can arrange airport pick up to meeting location.
Fly out of: Juliaca Airport in Titicaca area to Lima Jorge Chavez
Or Cusco Velasco Astete Airport
Please plan to arrive in Cusco latest the morning the journey starts!
Payment & registration:
A deposit of 50% of the total is required at the time of registration. We have various payment options. We can also accommodate a payment plan.
The retreat needs to be paid as whole 11 days before arrival.
Flexible booking: if anything changes so that we need to cancel, you can use the credit within a year.
We are looking forward to sharing this sacred journey with you!
Lake Titicaca Retreat Testimonial 2018
Lake Titicaca Testimonial with Renee Moore 2022!
Lake Titicaca Retreat Testimonial Sept. 2019
Lake Titicaca Tour Packing list
We highly recommend all travellers to carefully check that their passport is valid at least 6 months after entering Peru. You may be denied boarding your flight if it is not. Be well prepared!
Meditation is as precious as Gold ~
Any time spent in meditation is never a waste of time! 😘😀
~ Amma
IMPORTANT INFO:
Spacious room with ensuite bathtoom.
With less participants, we will host for an added cost to cover our costs. Thank you for understanding! Please contact to receive correct calculations of this. Thanks. If there is just one person, we are able to host a private retreat for an added cost and with some alternative arrangements. Let us know. In this case, if you have booked a twin room, double room or triple room spot, you will need to change for a single room.
During These global situations, we offer flexibility:
- Host needs to move the dates: free change
- Client wishes to postpone: Need to know min. 4 weeks before & there is no cost- this kinds of change, can be done 2 times.

- Less than 4 weeks before event, 150$ of the deposit will be subtracted for date change
- If borders are closed and traveling is not possible, 100$ will be subtracted and the rest of the deposit can be used within 12 months of original retreat date. These 100$ can be used for a powerful thing you may gift it gifted as a donation towards Mother Earth New Earth Community Project in the Sacred Valley - Thank you!

Included:
All organization included so that you can relax, feel taken care of and safe!
6 breakfasts included with delicious vegan options
5 healthy, delicious vegan lunches
2 healthy, vegan dinners included
2 nights accommodation in 3-star hotel
2 nights accommodation with an indigenous family
Travel in luxury bus to the retreat from Cusco
All Sacred sites entrance tickets
Private ground transportation during trip
Private boat on Lake Titicaca just for our group
Lunches ~ delicious, healthy, vegan
All yoga & meditation classes
Guided Tour of Sillustani Ruins & Uros Straw Islands
Guided meditations in Aramu Muru Portal
Sacred Ceremony for the earth in Aramu Muru Portal
Inner journey to balance your inner masculine & feminine in Fertility temple - Inca Oyu
Sacred Despacho ceremony at Pacha Mama Temple in Amantani Island
With indigenous shaman
Hike to Pacha Mama Temple in Amantani Island
Hike to Pacha Tata Temple in Amantani Island ( optional )
Fire on the Beach in Amantani Island ~ with chanting & dancing, star gazing~ celebrating life!
Introduction to EFT ~ Emotional Freedom Technique
Water
Teas
Fruits/ snacks
Not included:
- Flight fare Cusco- Julicaca ( about 80-100 USD )(If you choose to bo by plane)
- Onwards travels after the retreat (over in Puno day 6)
- Extra drinks in restaurants
- Tips
- Healing sessions
- Meals not stated in the itinerary
- Taxi to meeting point first day and from the end of journey
End of the journey:
The journey will end in Puno about 6pm last day.
Closing ceremony is in Amantani Island
You can do onwards travels from Puno area ( Lima, Bolivia, Cusco, Arequipa.. )
SMALL CHANGES MAY HAPPEN TO THIS LIST CLOSER TO TIME ACCORDING TO LOCAL CONDITIONS - STAY TUNED.
Comments
16.02.2020 03:29
Angel Amita
Hello Mirjam. Thanks for the message. Please email at sacredjourneysnow@gmail.com to talk. Looking forward to hearing from you. ~ Angel

14.01.2020 19:17
Gerardo Velazquez
Hi, how do I sign up for the September Lake Titicaca retreat?
15.01.2020 02:21
Angel Amita
Gerardo, there kis a link under the registration part which you can click and pay by card. I also ejmailed you. Check email from Angel Amita. Please book directly with me :) Looking forward! Thanks!