Spiritual Healing
It Is Time To Completely Heal The Past
Angel Amita is a trained psychic spiritual healer via the Center For Soul Evolution, Mount Shasta.
During these sessions, we look for and clear blocks in the aura, chakras, and other subtle bodies. This way your light can shine brighter and your Higher Self can connect with you better.
During the sessions, we often see that deep issues and past lives come up for healing.
Angel has learned to use powerful spiritual tools and energies to dissolve old soul contracts, permanently cut toxic energy cords, dissipate karma, and remove old patterns and limitations.
Sessions in person, via skype, or by distance.
Who can receive spiritual healing?
People of all ages can receive healing. For small children, parents give consent. It is always done with consent. Animals can also receive healing.
How to prepare for a session?
Please make sure you can be alone and relaxed, either at home or in a private setting.
Avoid using any drugs, stimulants such as ganja, or alcohol best 3 days before the session, and a minimum of 24 hours before the session.
Take a break from other things during the session.
Keep water available and you may want to take notes.
PS! I offer only certain times for sessions. I don't do sessions early or late, because I want to be at my best, energetic, and balanced.
How to book a session?
Email:
yogaandhealing11@gmail.com
sacredjourneysnow@gmail.com

New clients offer!
-International: 60$/ 60 MINS -

-Peru Residents: 150-200 soles SLIDING SCALE SESSION - 60 MINS
-Thereafter: 84$
- FOR 60 MINUTES (kurser
www.dnb.no
) - 90 MINS=125$
-Package of 4 sessions,10% discount = 333 USD
-30 MINUTES SESSION: 40$
YOU MAY BOOK HERE:
https://www.wetravel.com/trips/healing-session-bookings-angel-amita-healing-retreats-columbia-32222154https://www.wetravel.com/trips/healing-session-bookings-angel-amita-healing-retreats-columbia-32222154
If anyone is in very deep need of healing & has big economic issues, we can see what agreement can be done.
You can pay with Revolut or Bank Transfer
Rebooking of session: We ask that you rebook 48h before, and 24h in unexpected circumstances.
For cancellations less than 24h before, there is a 20% fee of the session cost.
Please note! I offer only certain times for sessions. I don't do sessions early or late, because I want to be at my best, energetic and balanced state.
Free Yourself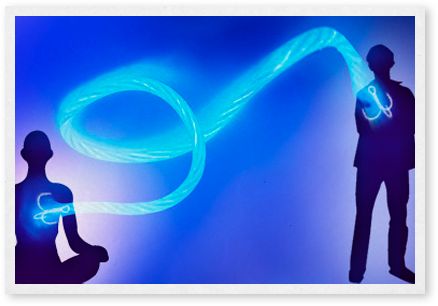 CORD CUTTING SESSIONS
HEAL OLD TOXIC ENERGIES
What are energetic cords?
Energetic bonds are like invisible threads or cords that are created between two people, transmitting information, emotions, and other energies.
These energetic cords are especially strong when we share an intimate bond with another person. Because they link our auras in a chakra-to-chakra connection, they can enter through different parts of the body.
In every relationship, people are exchanging energy. This energy can become a negative energy cord connecting you energetically exchange with the person in that relationship. Think of a cord like an energetic umbilical cord between two people who are transferring emotional and life energy. When the energy (and therefore the cord) is positive, there exists an energetic bond with the other person that is healthy.
By contrast, a negative energy cord contains the energy of the negative aspects of the relationship. This can be unresolved negative emotions and issues associated with events in the relationship.
We create cords to connect with one another. We can cord with others and others can cord with us. Cords come in various strengths as shown in the picture. Large cords are typically formed with close loved ones like our parents, children, or partners. Smaller cords can be formed with co-workers or those who help us like our banker, hairdresser, or spiritual adviser. To have a cord, there exists an energy of mutual interest in the relationship.
Cords can also be formed to traumatic events and situations.
There are signs that you are corded with another person, and once you recognize the signs, disconnecting the cord will resolve many of the signs and symptoms of being corded. Negative energy cords can create all kinds of problems, both physical and emotional, and can often cause you to take on the emotional problems of others. They can also leave you feeling stuck and unable to move on when you want to.
Is it time to cut cords?
20 minutes session; one major cord and some aura cleanse- 25$
book: yogaandhealing11@gmail.com
I also cut cords within the spiritual healing & theta healing sessions
It is time to shine your light in the world
THETAHEALING
Angel is a qualified DNA 1 & DNA 2 Advanced Thetahealer with the Thetahealing Institute by Vianna Stibal.
Thetahealing is a meditational process that creates physical, psychological, and spiritual healing with focused prayer through the Creator of All That Is.

Thetahealing can help for physical, emotional, mental, and spiritual levels, such as:

- Changing old programs
- Changing and releasing old beliefs
- Healing and releasing fears
- Releasing old soul contracts
- Healing & releasing old karma
- Clearing curses
- Ancestral healing
- Changing negative emotions
- Clearing old traumas from this life and past lives...
- Physical illness and infections

Can everyone benefit from theta healing?

- Yes, anyone can. You don't need to have a certain religion or spiritual background. It's for all genders and kids, youngsters and adults.
- Thetahealing is offered in person and over skype.
OFFER! FIRST SESSION ~ 60$ NOK for 1 hour
Sessions over 30 minutes (35$), 1 hour 84$ and 1,5 hour 125 $
4 sessions Package offer, 10 % discount. 333 USD
30 mins sessions: 40$
You may book here: https://www.wetravel.com/trips/healing-session-bookings-angel-amita-healing-retreats-columbia-32222154
Peru: 30 mins- introduction for 30 mins ~ 70 soles
1 hour 150- 200 soles sliding scale. Contact for more info.
Rebooking of session: We ask that you rebook 48 hours before, and 24h, hours in unexpected circumstances.
For cancellations less than 24h before, there is a 20% fee of the session cost.
Please note! I offer only certain times for sessions. I don't do sessions early or late, because I want to be at my best, energetic and balanced state.
Work in harmony with your mind, body & spirit
Angel Amita studied classical homeopathy in Norway and Denmark and is internationally qualified.
She offers ~ constitutional, chronic, and acute treatments for children and adults

Homeopathy is a natural way of treatment using natural medicines from the plant & mineral kingdom & other sources & does not have bi-effects. They are based on the principle of " Similia Similubus Currentur", "~Same shall with same be cured.", discovered by the German Doctor Samuel Hahnemann.
Homeopathy is as big as Western medicine in India and is the next biggest to allopathy in the world.

Effective for: Allergies, eczema, pregnancy & childbirth, the flu, chronic conditions, ADD/ ADHD, emotional issues, traumas, phobias, and more. Peru resident price:
Prices from 40 soles for discounted short sessions.
Fine Inner Peace, Strength & Harmony
YOGA AND MEDITATION
Angel is a qualified 200H Ananda Marga Yoga Teacher, a Yoga Bananas Kids Yoga Teacher, and a WhYoga Pregnancy Yoga Teacher. She has had a personal practice for 24 years.

Angel Amita teaches the 8-limbed path of yoga ~ classical yoga suitable for all levels and ages. Emphasis is on the holistic aspects~ yoga postures, yogic self-massage, devotional chanting, and guided & mantra meditation is important with a focus on the deep connection to the breath, our hearts, and Mother Earth.

She offers yoga & meditation classes during her retreats, for groups, and privately.
ONLINE YOGA & MEDITATION CLASS:
MONDAYS 8 PM Central Europe Time- 11 am PCT, 1 pm Lima Time
2. Type: Angel Amita Yoga
Energy exchange: By donation
"Serving with Love & Compassion"❤
Inner Sacred Divine Union
Twinflame & Soulmate healings~❤
Angel Amita is experienced with twinflame and soulmate connections and sacred union (and sacred sexuality).

As the evolution on earth moves fast, many people meet their soul family and some meet a strong soulmate or their twinflame.
Contact Angel for healing with psychic guidance for your path ahead towards higher, divine love and sacred union.

REMEMBER YOUR SOUL PURPOSE
Heal Your House and The Land
LAND HEALING
Angel is a trained and experienced advanced land healer via the Center For Soul Evolution, and is using ancient and effective techniques to clear your home of old and stagnant energies and create stronger light and harmony. It is very effective and the cleansing is deep and long-lasting!
I can come to your home, and you can also participate in the ceremony. A ceremony lasts between 1- 2 hours depending on the size of the house.
How to book a healing
Email:
More info:
Facebook:
www.facebook.com/angelhealingjourneys/
LOVE & ACCEPT YOURSELF UNCONDITIONALLY
"Angel is one of the most powerful healers I have ever encountered. Her hour-long theta healing session left me in a state of near-ecstasy; my body was tingling all over, my heart so full, and my mind completely clear. She cleared out decades of unhealthy karmic cords to my parents, my career, and my romantic relationships. She did what years of regular talk therapy, CBT, and pharmaceutical medications could not: make me feel at one with myself and truly understand what it means to live my authentic truth. Since that healing session, I have become more confident in myself, my actions, and decisions, as well as more compassionate and present for those around me. She is truly an angel sent from the heavens."
Xuan Vu, New York, USA
"Angel's healing session was amazing!! Well for one I've been Doing energy healing for a while and I am very choosy about who I work with so the fact that I even resonate with working with someone says a lot for me! Before the session I was sick with a fever for 3 days that ended when we agreed to do the session. Huge tension in my solar plexus released as Angel helped me cut the chords to certain people. I relaxed so much deeper into my being as she helped me repair my grounding chord. Issues I couldn't access on my own around my heart and third eye cleared up. It was so powerful and quick and direct. And so so important there was no ego or personal bias distorting the message or adding any other information that was not necessary. Often this happens with healers and it can leave a bad subtle imprint. With angel is was super clear, direct, and grounded. I'm immensely grateful this Angel came into my life she's brought nothing but blessings!!:
Dante Chante, Portland, Oregon, USA
"I was able to share with Angel my deepest darkest secrets in our first session. My own readiness for healing combined with Angels safe and trustworthy energy made opening up to her easy. I recommend booking a session with Angel if you are ready to release patterns that don't serve you. This work is powerful deep effective and LOVE based. No need to let fear hold you back! Angel was able to help me with cutting cords to painful experiences thus shifting the way I relate to others. I was able to retrieve the gold from some of my painful life experiences which helped me to ease the pain of grief and depression by finding the gifts in the experiences my soul had chosen. I feel Angel truly is an Angel and Alchemist and I am planning to continue doing the most important work there is to do in this lifetime (Healing myself!) You are worth it and Angel will help you remember this truth if you have forgotten. She will help you patiently gently, and in a nurturing way that will leave you feeling touched by an angel and in the arms of an Angel! Book a session and or package today! Your soul will thank you 😇🙏🥰 "
~ Johnny Walker,- Salt Spring Island, B.C. Canada💫💫💫💫💫
"Theta healing session with Angel is life changing. The healing goes so deep and makes very positive changes in life. After having 2 sessions with Angel I feel great changes and freedom. Right after the second session I couldn't stop myself from smiling, I just felt so happy to be healed and freed from what was holding me back. This healing technique resonates a lot for me. It really goes to the root of every issue, blockage and problems you need to heal. Angel is very easy to talk to and she is supportive, balanced and very harmonious. A true lightworker. I truly recommend Angels Theta healing sessions to everyone who wishes to heal. This healing technique can heal on so many levels. It can heal on trauma, fears, emotional pains and blockages, past life experiences that needs healing, ancestral healing, physical problems/imbalances, relationships and so on. And I really like the fact that you take part in the sessions by looking deeper with guidance from Angel, and that all the healing that is done is accepted by me along the way. I am very grateful for the sessions."
Ida Kristiansen, Norway
IT IS NEVER TOO LATE TO HEAL 🙂❤