A transformative retreat!
"Angel hosts a truly mind-blowing retreat that I would HIGHLY recommend for everyone to experience! Extremely adventurous and beautifully balanced with many spiritual opportunities, this is a once in a lifetime experience I will carry with me forever. Angel wormed her way into my heart even before the retreat began and has remained a dear friend even after.
Peru has the most exquisite energy and this retreat was such a perfect way to get to experience that with the guidance of Angel, a true spiritual guide, empath, and healer. For anyone considering going, don't think twice, this trip is definitely worth every penny. It was definitely a life-changing experience for me and part of my heart will always remain!"
~ Eran Dobell. Arizona, USA
Machu Picchu 4 Days Meditation, Yoga & Hiking Tour
❤ Memorable experiences for the rest of your life! ❤
VISIT THE WORLD HERITAGE SITE OF MACHU PICCHU!
We welcome you on a special spiritual trip to the Ancient City of Light of Machu Picchu in Peru.
Our journey starts in the Sacred Valley of the Inkas where we will go by an exclusive train to the village below the Machu Picchu ruins, Aguas Calientes. On the way, you will see the beautiful Andean nature and notice a climate shift from high mountains to a Tropical climate.
Join us on our trip of meditation, ceremony, guided tour, and hiking in the footsteps of the Inkas. Enjoy lovely vegan and local food, meet like-minded people, make new friendships, and feel a deep connection to Pacha Mama, the elements, this sacred site, and yourself!
Dates
Dec. 5th- 8th 2022
Feb 20th - 23rd 2023
March 30th - April 2nd, 2023
May 18th - 21st 2023
Private arrangements
Private trips: according to availability
Note: Dates could change. Please extra check with us before booking your flights.
Please check entry conditions for Peru.
Book directly with us to avoid commissions to third-party sites and have flexibility
Practical info
- The tour lasts for 4 days and 3 nights
- We arrange a safe taxi pick up from Cusco Airport for you
- GROUPS ARE SMALL, MIN 5 AND MAX 14
- If needed, you are free to postpone it. In that case, please let us know as soon as possible
- We recommend you arrive at the latest the day before the retreat starts. Remember that you will need to rest after you arrive, in order to acclimatize to the altitude and get used to your surroundings and the Peruvian culture. Being rested is assuraly the best way to support your experience and help you to get the most out of it!
- If you wish to spend extra days around Cusco and the Sacred Valley, we are happy to arrange tours and guide you
Why join this amazing retreat?
HIKE IN MACHU PICCHU RUINS
ENJOY NATURAL HOT SPRINGS
PARTICIPATE IN GUIDED MEDITATIONS and YOGA CLASSES
VISIT BEAUTIFUL JUNGLE WATERFALLS & HIKE THE JUNGLE
EXPLORE ANCIENT HISTORY & MYSTERIES
CONNECT WITH NATURE
CONNECT WITH THE POWERFUL ENERGY VORTEX
ENJOY ORGANIC, FRESH, LOCAL PLANT-BASED FOOD
MEET NICE PEOPLE FROM AROUND THE WORLD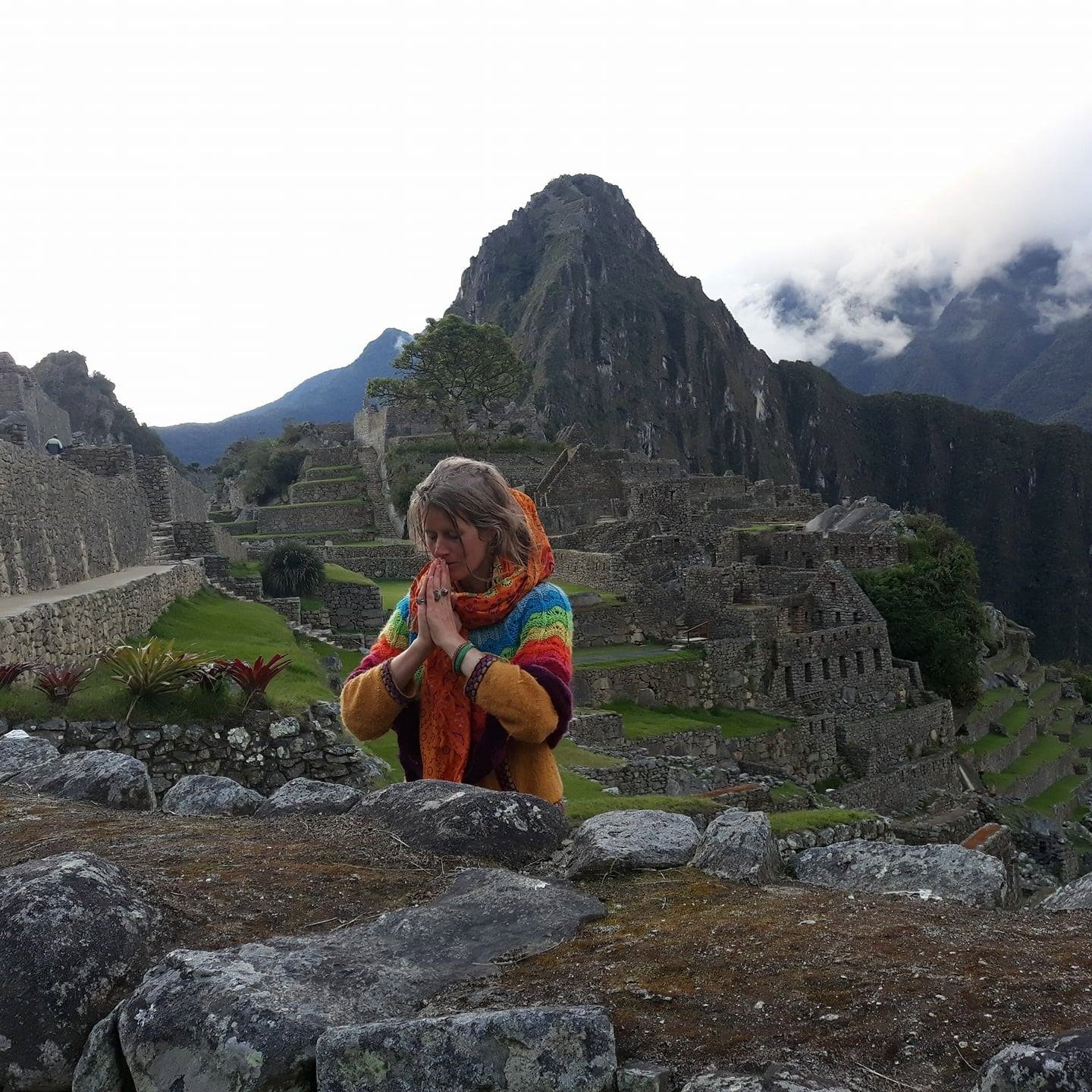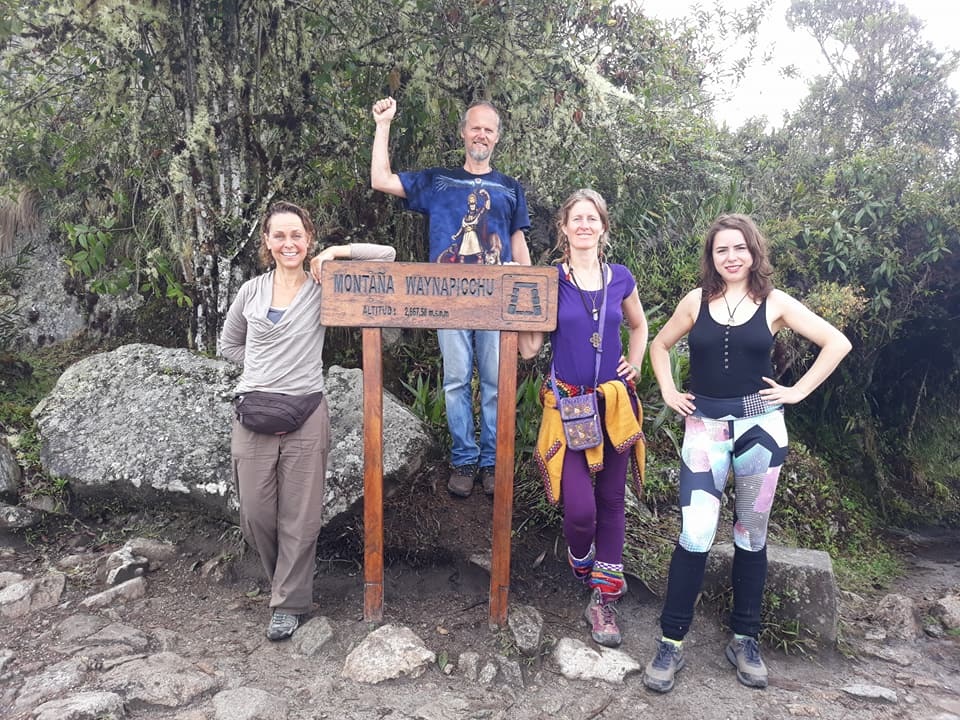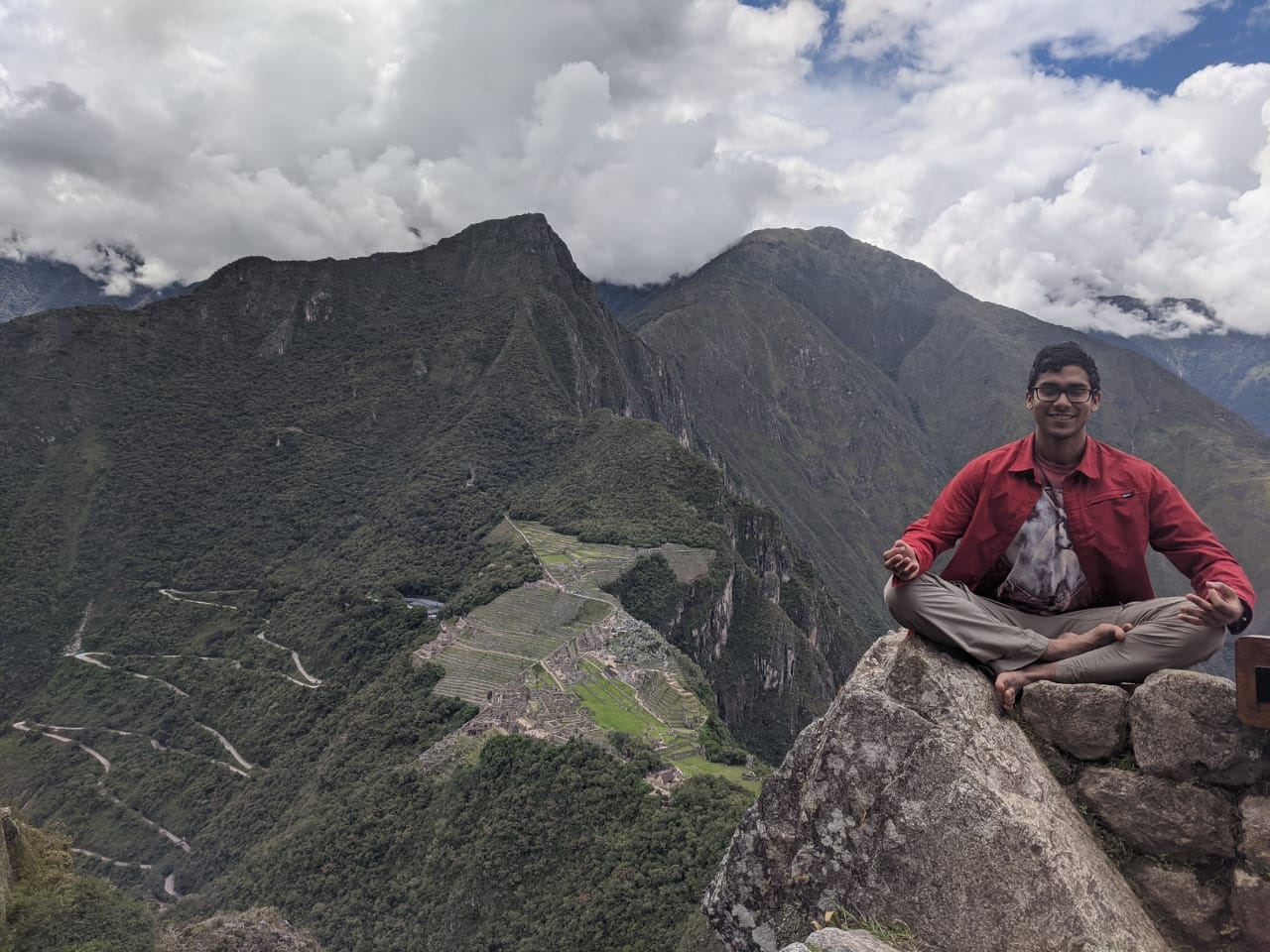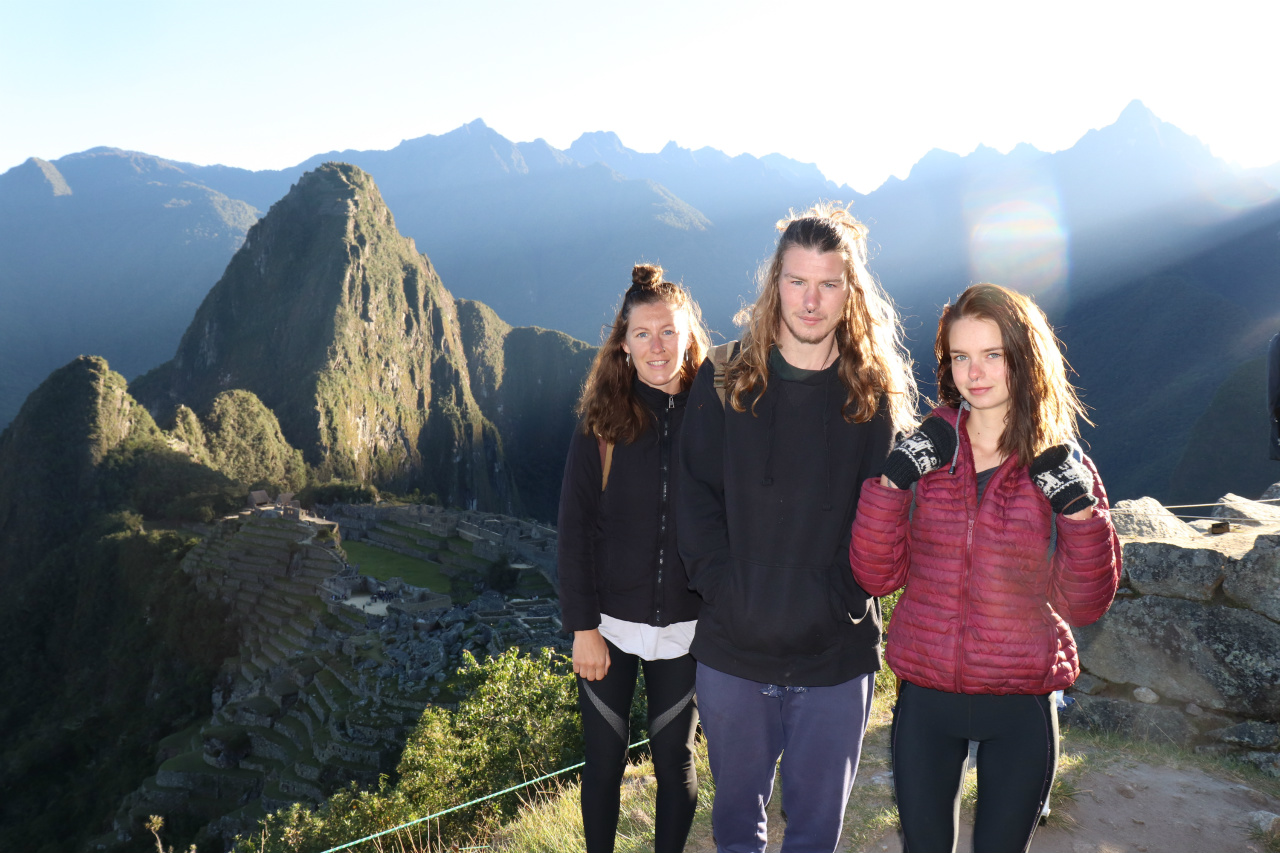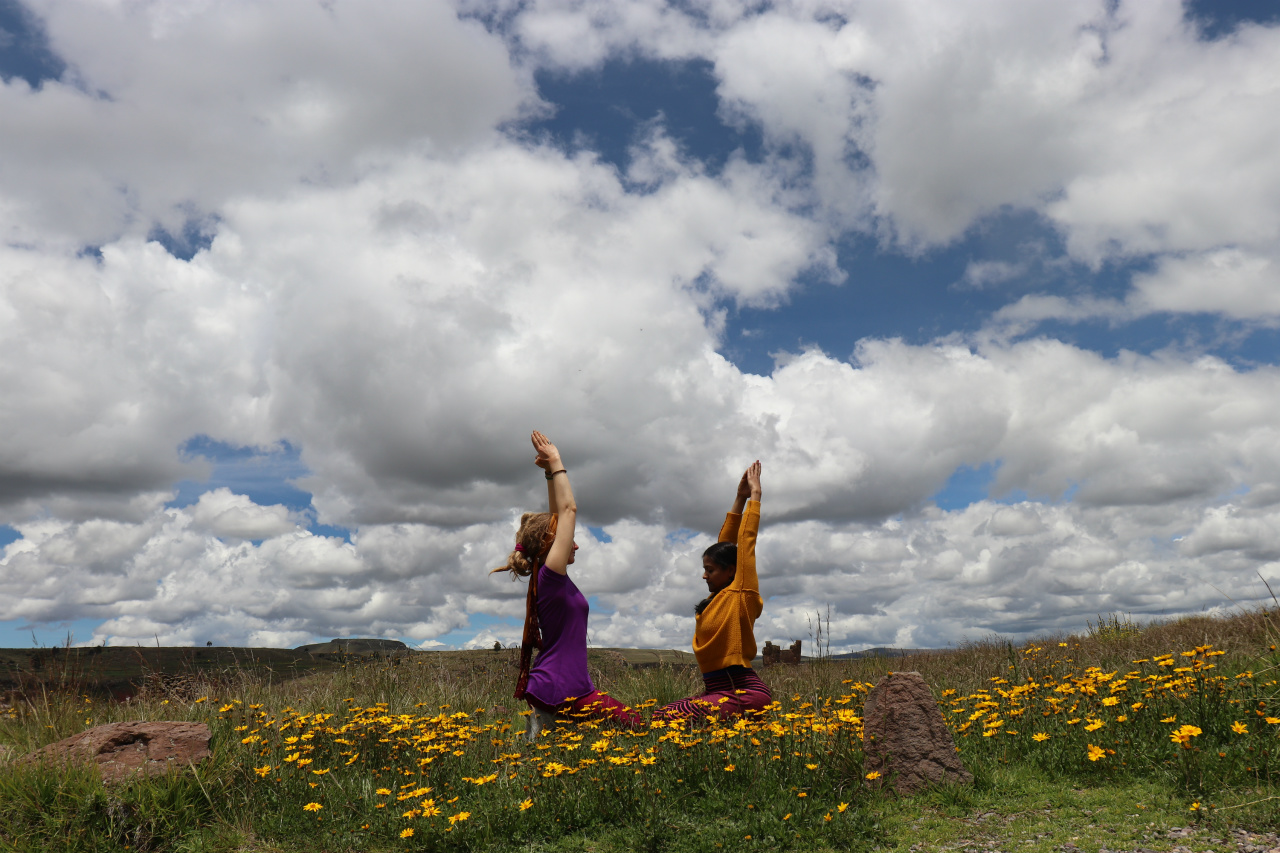 For who?
- For people of all ages with an open heart and a non-judgemental mind, ready for a spiritual journey
- For people who want to nurture themselves on all levels
We treat each other with respect, love, trust, and authenticity!
Angel is sharing her wisdom, love & deep connection to Machu Picchu, the sacred mountains and portals, masters, and Spirit, through guided meditations, yoga sessions, ceremonies & hikes. She is occasionally available for transformative & powerful theta healing sessions & spiritual healing sessions. These can be booked ahead of time of the retreat. A special retreat discount of only 60$ for one hour applies to participants only. ❤
"It is with much honour & excitement, we receive international travellers from all over the world and share retreat together!!😀
Warmly Welcome!"
Kind regards & many blessings,
Angel Amita Leuna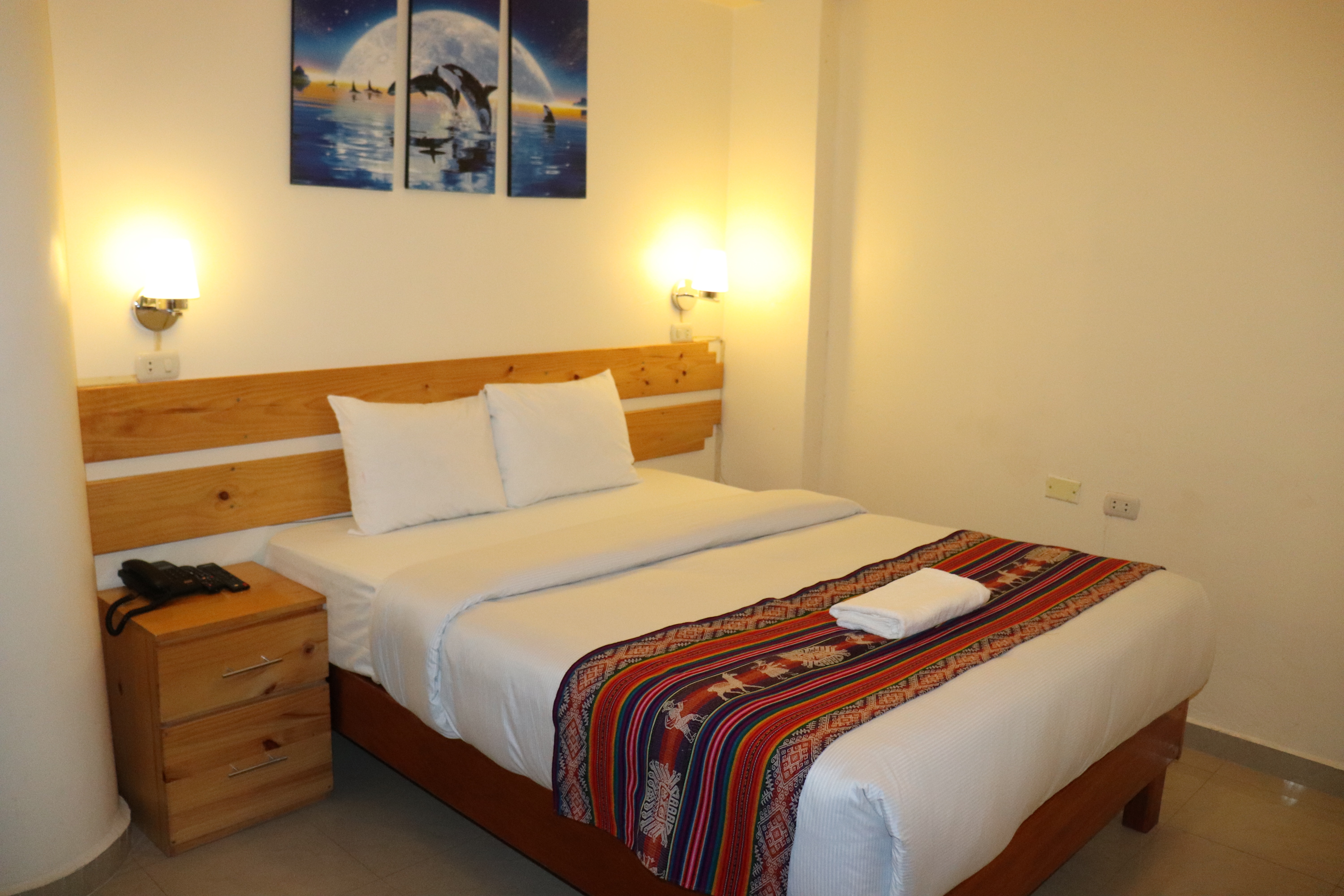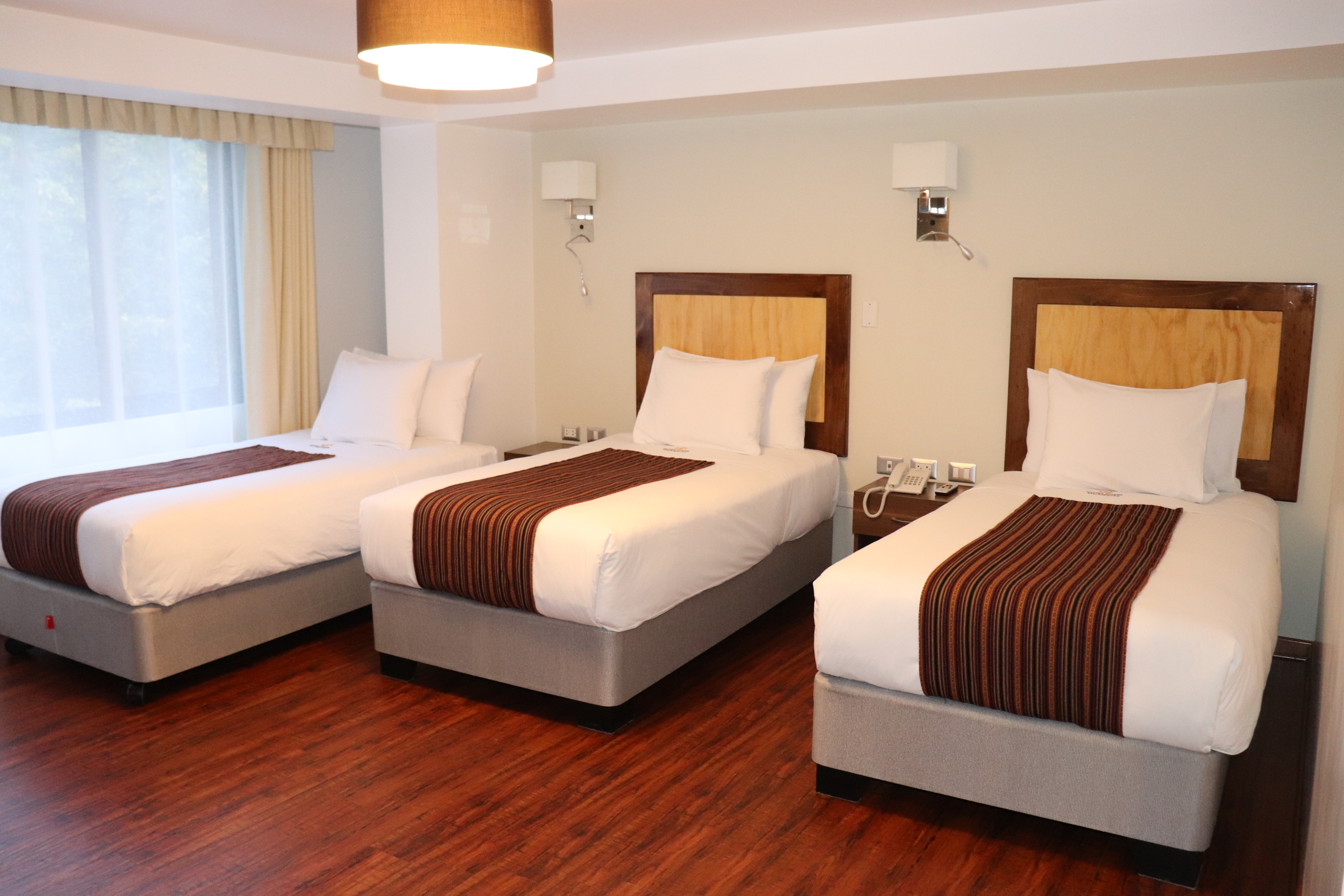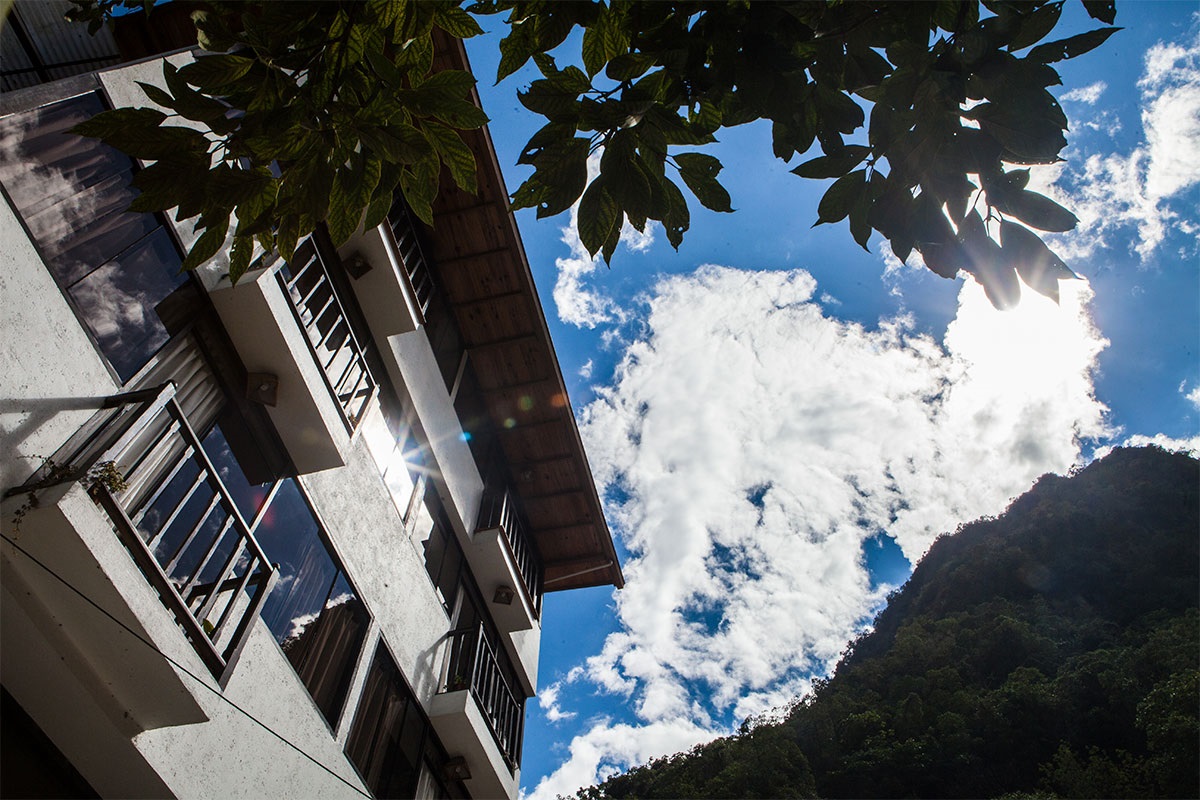 "Angel Amita is a very caring guide that puts in a lot of work and effort on your behalf, to create a positive experience with plenty of meditation, hiking, nature, yoga, spirituality, and a trip to see Machu Picchu. Before we even met her, she spent so much time writing back to us with so much care and detail, then we had a talk on Skype to explain even more about what to expect from the trip and how to plan for it. We got there a day early and randomly ran into her on the streets of Pisac, where she hugged us and walked us to a place she recommended for dinner. We had a small group, so she was very flexible on the schedule about the activities and when to take breaks. The whole time, it felt like she kept planning ahead to prepare for a better experience, and would talk to the hotel staff, and others to make things easier for us. We were very glad to have someone that's been there for such a long time making the whole trip so much smoother, and with such good activities, too."
Comments
13.09.2018 20:29
Christina
Hi, is there maybe a similar retreat in March 19? Christina
13.09.2018 21:27
Angel Amita
Hello, which of the retreats are you considering? You can email us at sacredjourneysnow@gmail.com. Thanks 🙏
10.09.2018 17:37
Andrea
Hello, I'm interested in the Sept. retreat. Can you please send me more info. Thank you!
10.09.2018 18:50
Angel Amita
Hello Andrea, thanks for your message! I will email you more info. Blessings, Angel Amita 🙏
07.08.2018 22:08
Amber Fields
Hi, I'd like more information for the Sept retreat, very interested.
08.08.2018 03:26
Angel Amita
Hello Amber! Thanks so much for the inquiry. Email has been sent you from Sacred Journeys Retreats. Blessings, Angel Amita

16.03.2018 10:09
Bessie
Want to join September retreat
16.03.2018 11:20
Angel
Hello Bessie . You are warmly welcome! I've sent an email from Sacred Journeys with info. Have a great day! ~ Angel 😊