Traveling as a group of friends or family?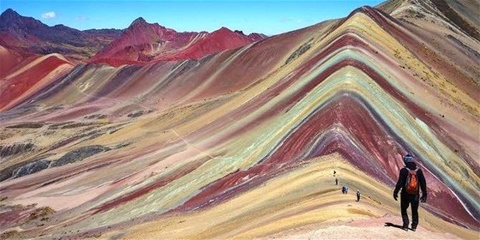 We welcome and arrange tailor made trips for you and your friends and family!
We accomodate people in any age, school classes, work places, yoga students, people interested in an ayahuasca oriented retreat a group of vegans or vegetarians or anyone, and I want to keep the retreat/ group trip fair trade and environmentally sustainable.
I have been living in the Sacred Valley since 2011 and know the places and culture very well.
Gather a group of minimum 5 people and I will arrange everything from your accomodation, transportation, excursions, meals and what would be on your wish list.
We can also include a visit to Rainbow Mountain or Lake Titicaca .

I will offer your group yoga and meditation classes according to your wish if you wish.
Let me accompany you on your special journey and take you to special places in the Sacred Valley of the inkas and Machu Picchu!
I co- operate with a very nice & experienced Peruvian Travel Agency.
I speak English, Norwegian, pretty good Spanish and pretty good German.
Contact me on sacredjourneysnow@gmail.com
Looking forward to hear back from you!
Best regards,
Angel ~ 🙂
" CREATING EXPERIENCES FOR A LIFETIME IN HARMONY WITH MOTHER EARTH "