Founder
Sacred Journeys Retreats was founded by Angel Amita.
After a powerful stay in Mount Shasta in California, the first earth chakra, she was guided to return to Peru and start these retreats.
Angel Amita was born in Norway and soon found that she felt very drawn to explore sacred places on the planet. Her first big journey was to India as soon as she finished high school. After that Angel has explored more than 33 countries and lived in Peru since 2012.
Angel has been practising yoga and meditation daily for 26 years and has been teaching in various countries since 2002. Angel is passionate about helping to raise consciousness on this planet and help people heal. She also feels that part of her life - mission is to help restore balance in nature. Angel has been an active landhealer since 2012 helping to create the world wide earth- healing grid network. She is also an active spiritual healer & thetahealer, seeing clients from various countries. She has been running several retreats in Peru since 2014 and the community is now growing big!
Her special calling for the Peru retreats is to take people to the Sacred City Of Light in Machu Picchu, one of the most powerful energy vortexes on the planet. This is a place that plays an important role in humanity's awakening and healing. A stay there, a deep connection to this sacred place, can be life-changing. We work closely with the guardians of this sacred place, and we connect deeply in meditation and sacred ceremonies.
Educational background:
~ 4 years of classical homeopathy ~ Qualified Classical Homeopath
~ 1 year basic medicine
~ 200 H Ananda Marga Yoga Teacher
~ Yoga Bananas Kids Yoga Teacher
~ WhYoga Pregnancy Yoga Teacher
~ Advanced Thetahealer
~ Advanced Spiritual Healer
~ Advanced Landhealer
~ Water Healer
~ Vegan and vegetarian since 1996.
~ Long Time devotee and tour traveller with Amma, also known as Mata Amritanandamayii
~ ISTA (International School of Temple Arts) graduate (sacred sexuality )
~ Founder of the charity Mother Earth in Norway in 2014
~ Strongly connected to twin flame & also soulmates ~ Sacred Union

~ Strongly connected to the ancient Lemuria and other civilizations of light
~ Strongly connected to Mother Nature, and elementals
~ Strongly connected to the ancients civilization in Machu Picchu
~ Connected to ascended masters
~ Mother
~ Speaks Norwegian, English, German and Spanish

~ Experiences with the pranic way of living ( breatharian process )

~ Initiated in the Breatharian 9 days process with Ray Maor
Angel Amita is really looking forward to receiving you in Peru and sharing a beautiful journey with you ~ that will stay with you for a long time! 🙂
Feel free to get in touch at sacredjourneysnow@gmail.com
For healing sessions:
https://www.facebook.com/angelhealingjourneys/
First session offer: 55$/ 480 NOK
Thereafter: 70$/ 611 NOK
Offer 4 sessions package: 10% discount
For Psychic, Spiritual Healing Sessions, Advanced Thetahealing & Cord-cutting sessions.
Email for sessions yogaandhealing11@gmail.com
Each session includes valuable channelled guidance for your soul's higher path ahead.❤
~ Happy Healing! ~
Meet the Founder Angel Amita
Oh Mother...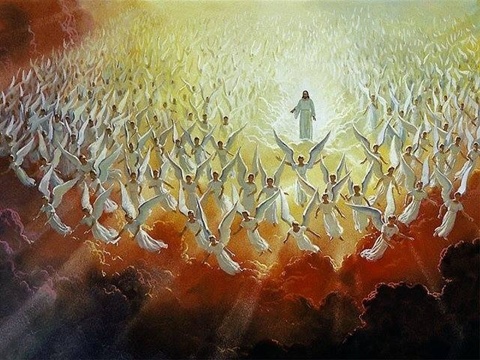 " Oh! Mother, my tears
fall upon your face.
I just remembered.....
We, the lightworkers
Have now returned....
To spread our Web of Love
All around You.

From distant stars and galaxies,
From lives past, present and future,
We come to guide your healing.
We, the Lightworkers, one soul to another,
Touch the hearts of many each day.
With each recognition, we laugh, smile and cry.
Our love is abundant, flowing, shimmering.

We, the lightworkers, in perfect joy
Quietly expand. Unconditional Love.
Spin now ever so gently as you warm yourself,
For we the Light workers are back
From eons behind and ahead.
May Love, Laughter and Tears of Joy
Rain now and forever more upon your face.

( Author unknown, Thank You for the prayer!)
Comments
28.02.2018 21:17
Angel
Hei Steinar. Thank you. I have sent you an email. Please look for an email from Sacred Journeys! Have a great day!


20.01.2018 22:18
Arild Vinjor
02.01.2018 00:00
jordan
is there still space in February 2018?
02.01.2018 00:04
Angel
Hello Jordan! Yes, we have space in February. Warmly welcome! I will email you. :)

02.12.2014 19:56
Muktatmananda
I loved looking through your page, and agree so much with everything in it, for subtlety and joy with a purpose a new perception to what we truly are.
21.12.2014 17:39
Angel
Thank you so much, Muktatmananda! Blessings! Nice to hear ~ "love is all there is"...