LUXURY SPIRITUAL JOURNEY PLANNED AT 5 STAR MAGICAL, BREATHTAKING, BEAUTIFUL LOCATION IN THE SACRED VALLEY RESTING ON THE FEET OF THE SACRED MOUNTAINS.
WHEN?
Stay tuned on here for dates! For 11 or 13 days- journey . Thanks
FOLLOWED BY MACHU PICCHU VISIT. Unforgettable!
"The Sacred Journey Retreat is one of the best trips I had I am truly thankful from all my heart! I had two weeks of enjoyment, learning, fun, laugh , activity, connectng with nature, spiritual development, and much more.
Our group was made of wonderful people so it was not just the experience of a good trip, meeting a new country, culture I come back home with, it was also a beautiful friendship I got as a souvenir from Peru.
Angel, our guide, is such an extraordinary being, so devoted to her path, and bringing harmony wherever she goes. She guided
u, taught us lots of things and made our stay in Peru a magical experience. For everybody who wants more from a trip
and heal in the beauty of nature I warmly recommend Sacred Journey Retreat and to meet Angel "
Lana Pocekaj, Norway/ Croatia
13 days Meditation, Yoga & Healing Adventure
IN MACHU PICCHU, THE SACRED VALLEY & LAKE TITICACA

A holistic journey with connection to the sacred, ancient temples & portals; a journey to your own heart & soul.

❤
Unforgettable experiences for spiritual growth, expansion and evolution that will stay with you for a long time!
* Hosted with much love, honour and respect for the sacred sites, land and all involved.
* Practice classical ( energizing & relaxing ) yoga & meditation every morning....participate in evening meditations & sharing circles.
* Visit the main power places and sacred sites of ancient Peru!
* Connect deeply, and enjoy powerful breathtaking nature.
* Participate in guided meditations & inner journeys.
* Learn secrets about the sacred sites that you may not learn otherwise...
* Travel in a non- touristic way...
* Make friends from around the world
* Receive empowering healing tools for life
* Enjoy delicious, healthy, fresh plant plant-based foods
* Learn empowering tools for your own healing and evolution
* Go deeper into yoga & meditation
* Find inspiration to practice meditation at home daily
* Participate in sacred ceremonies and coca leaf offerings
* Stay in comfortable hotels & retreat centers with rooms with ensuite bathrooms
*
Travel safely with experienced facilitator & guides
*

Private transport for the group
Let us organize it all for you so you can relax
Let this journey guide you to your heart and soul!🙂
Unforgettable memories ~
EMAIL TODAY: sacredjourneysnow@gmail.com

ANY BOOKINGS UNTIL JUNE 15TH CAN BE REBOOKED ~ DU TO TRAVEL RESTRICTIONS ~ FLEXIBLE BOOKING OPTION
https://www.wetravel.com/trips/machu-picchu-sacred-valley-lake-titicaca-yoga-meditation-journey-sacred-journeys-retreats-machupicchu-district-Min number of participants: 4
Max number of participants: 7

Pay a deposit of the full price to register.
REGISTER & SEE ITINERARY HERE:
https://www.wetravel.com/trips/machu-picchu-sacred-valley-lake-titicaca-yoga-meditation-journey-sacred-journeys-retreats-machupicchu-district-14608555
Payment plans available!
GET 8% OFF WHEN YOU BRING A FRIEND!
Limited spots! Book today: sacredjourneysnow@gmail.com
Arrival airport:
Cusco Velasco Astete day before the journey starts

Fly to Lima Jorge Chavez and from there, catch a domestic flight to Cusco Velasco Astete Airport
We can arrange airport pick up to meeting location with safe & friendly driver
Fly out:
Juliaca Airport in Titicaca area to Lima Jorge Chavez
Or if you stay longer, fly out of Cusco Airport.
Good search engines: www.skyscanner.com, www.momondo.com
If you need a night in Lima, we recommend Paypurix hostel, 5 minutes from the airport: www.paypurix.com
Please make sure that your passport is valid minimum 6 months after arrival date!
Please check visa conditions

For testimonials see here:

www.facebook.com/angelhealingjourneys/
www.facebook.com/sacredjourneysnow/
PROGRAM: ( flexible /due to small changes )
DAY 1 :
ARRIVAL IN CUSCO
You will be picked up in the airport and taken to the centre, located in the Sacred Valley. Approx 1 hour & 15 mins. drive
Check – in
Orientation & welcome- opening circle
RESTING DAY
Barefoot walk and grounding after long flight
Meditation class & evening yoga
Dinner (included)
Rest
DAY 2:
Morning yoga & meditation
Breakfast
Explore the Pisac Area!
~ Pisac Ruins, Kinsa Cocha sacred inka Lakes hike around first, Pisac Marked
- Visit the temples above Pisac ~ guided tour with local, Peruvian guide, meditate in special energy location, hike around the first of the sacred Inka lakes and learn about the upper Andean communities in the area
- LUNCH IN PISAC
FREETIME TO DO SHOPPING & look around
Evening meditation & optional sharing circle
Dinner in retreat center (included)
DAY 3:
Short morning yoga & meditation class (optional)
Breakfast
We meet to travel towards Machu Picchu by private transport to the train station
We will take train from Ollantaytambo to Aguas Calientes (Machu Picchu pueblo)
Check in to the hotels
Opening circle calling in the 4 elements and asking permissions for the sacred journey… setting intentions working with the coca leaves
Lunch in lovely organic restaurant (included)
Guided Tour of the town and the sacred statues there
Break
Sharing circle
Evening meditation & optional chanting
Dinner (not included)
DAY 4:
Morning yoga & meditation with introduction to Kaoshikii – ancient yoga dance with 22 benefits
Breakfast
Hike to Mandor Waterfalls
You will see amazing jungle and also botanical life
Freetime & lunch (not included )
Visit to the hotsprings in Aguas Calientes
Group meeting: EFT- Emotional Freedom Technique Introduction
Sharing Circle
Meditation
Freetime & dinner (not included )
DAY 5:

Morning yoga & meditation (short)
Breakfast
We will take bus to Machu Picchu Ruins (20 mins ride)
Vegan, nice lunch box & snacks included
ALL DAY IN MACHU PICCHU RUINS
Entrance to Machu Picchu Ruins
Circle & meditation
Coca leaf prayer
Optional hike of Huyana Picchu Mountain (according to availability )
Hike to Sun Gate & Inka Bridge
We will visit Pacha Mama Temple
There will be time to connect and meditate
There will be guidance and explanations
Professional guided tour of the cita- del in Machu Picchu (the ruins & temples below )
Exit ruins (& gratitude offering )
Return to Aguas Calientes by bus
Sharing circle & meditation
Freetime
Dinner (not included)
DAY 6:
Morning yoga & meditation
Closing circle for Machu Picchu journey
Gratitude circle
Breakfast
We leave to the Sacred Valley (Ollantaytambo) by train
Time to visit town & optional visit to the fortress/ ruins
Visit to Salineras Inka Natural Salt Mines
Visit to Moray Agricultural Circles & energy vortex
Optional visit to Chincheros ruins & town
By car to retreat center in the Valley
Evening meditation & sharing circle
Group dinner (not included )
DAY 7:
MORNING MEDITATION & yoga (optional)
BREAKFAST
Travel towards Cusco
Visit to Animal sanctuary to see the condor, puma and other Andean Animals
Visit to Puka Pukara, Quenqo and Tambo Machay Ruins & Tipon
Lunch in Cusco
Free time to explore Cusco/ relax
Evening meditation & yoga
Sharing circle
Dinner ( incl. )
DAY 8:
MORNING YOGA & MEDITATION
BREAKFAST
Visit to Saqsayhuaman ruins – a spiritual journey with meditations
Guided by Angel and excellent, indigenous spiritual guide
Lunch in Cusco
Freetime
Sharing circle
Meditation
Dinner ( not included )
DAY 9:
Meditation & Yoga
Breakfast
Private transfer to Cusco Airport
FLY TO PUNO
Private transfer to 4 STAR HOTEL in Puno
Orientation
LUNCH OUT IN NICE RESTAURANT - incl
Private transport to VISIT TO SILLUSTANI RUINS with Good Peruvian Guide guide
Guided inner journey by special place &lake lead by Angel
Return to Puno by private transport
Sharing circle- meditation
Dinner
DAY 10:

Morning yoga & meditation
Breakfast
By private transport to ARUMU MURU Multidimensional Portal
Gateway to the illumination temple
Learn about its significance- meet indigenous people who live there and who share special secrets that only they know, been brought from ancestors (optional)
MEDITATION, CONNECTION, SPECIAL CEREMONY
Individual time for prayers and connection
Lunch- Picnic
Visit to the ancient fertility temple in Chiquito
Inner, guided journey to balance our inner masculine & feminine
Return to the hotel by private transport
SHARING CIRCLE
OPTIONAL MEDITATION
DINNER
DAY 11:
Meditation & Yoga
Breakfast
Private boat to
UROS STRAW ISLANDS
VISIT A LOCAL UROS FAMILY & LEARN ABOUT THE ISLANDS AND WAY OF LIVING…
CONTINUE TO AMANTANI ISLAND BY PRIVATE BOAT
WELCOME BY OUR HOST FAMILY
LUNCH WITH HOST FAMILY
OPTIONAL HIKE PACHA TATA TEMPLE, representing Father Sky & the masculine
MEDITATION
Dinner/fire night
DAY 12:
Morning meditation
Breakfast
Karma clearing workshop
Lunch
Hike to Pacha Mama Temple representing Mother Earth & the Feminine
SACRED DESPACHO ceremony PACHA MAMA TEMPLE ( offering to Mother Earth and the mountains, prayers )
Held by local shaman
Optional meditation
Dinner
DAY 13:
Optional morning yoga & meditation
Breakfast
Special Ceremony to let go off 3 old habits or patterns in our lives with the help of the Mother Lake
CLOSING CEREMONY, gratitude circle ~ For the whole journey
RETURN TO PUNO BY private boat
Last lunch not included
Some free-time in Puno town
Flights to Lima or other destinations ( not included )

Have you ever felt the calling to the ancient lands of Peru?

Follow and trust your calling! You are receiving this invite for a reason, why postpone your dreams!?😀🙂
Included in the journey:

- 12 nights of nice accommodation-- Airport pick up from Cusco Airport
- All local transport, with safe tourist transportation, includes, taxis, boat on the lake and more
- Guided tours of all sacred sites
- Daily morning yoga meditation, and intentions setting classes- You will receive a universal mantra
- Learn an ancient yoga dance with 22 benefits
- Delicious plant-based meals
- EFT- Emotional Freedom Technique class
- Karma clearing workshop
- Despacho Ceremony with an indigenous shaman in Pacha Mama Temple in Amantani Island, Titicaca Lake
- All transport during the retreat- Evening meditations
- Optional chanting & bhajans
- Delicious vegan meals
- All breakfasts, most lunches and some dinners- Experiences very valuable for your life!- Evening meditations
- Optional chanting & bhajans
- Delicious vegan meals
- All breakfasts, most lunches and some dinners- Experiences very valuable for your life!

- Excursions to the following sacred sites:
Machu Picchu Sanctuary, Moray agricultural circles, Salineras salt mines, Saqsayhuaman ruins Cusco, Puka Pukara ruins Cusco, Tambo Machay ruins Cusco, Quenqo ruins Cusco, Pisaq Intihuatana ruins, Silustani ruins Lake Titicaca, Inca Oyu Fertility temples Lake Titicaca, Aramu Muru multidimensional portal Titicaca, Pacha Mama temple Amantani, Amantani island and Uros straw islands.

EXTRA: OPTIONAL ADD ON- AYAHUASCA CEREMONY HEALING NIGHT ( before retreat start )

Not included:
- Flight fares
- Travel insurance
- Pocket money
- Some lunches and dinners
- Tips
- Extra nights, besides the 12 included
- Healing sessions with Angel ~ special retreat offer only 48 USD per hour, normally 70 USD per hour- OR 25 USD FOR 30 mins. theta healing/ Special retreat offer!!
Trips are guided in English. Angel also speaks Spanish, Norwegian and German.
🙂

More info via email:
sacredjourneysnow@gmail.com

Do not hesitate to contact if you have any questions.

Really looking forward to hearing from you and sharing this sacred journey! 🙂

Love and blessings,
Angel Amita 🙂

"Amazing and very healing retreat. Angel is a great spiritual teacher. Open, non-judgmental and full of life experience. Also, a great group of people who participated in this retreat. I felt like I could relax and be myself. Some of the ceremonies that we did were life-changing. I'm so happy I participated in this course. "
~ Elisabeth Walle, Norway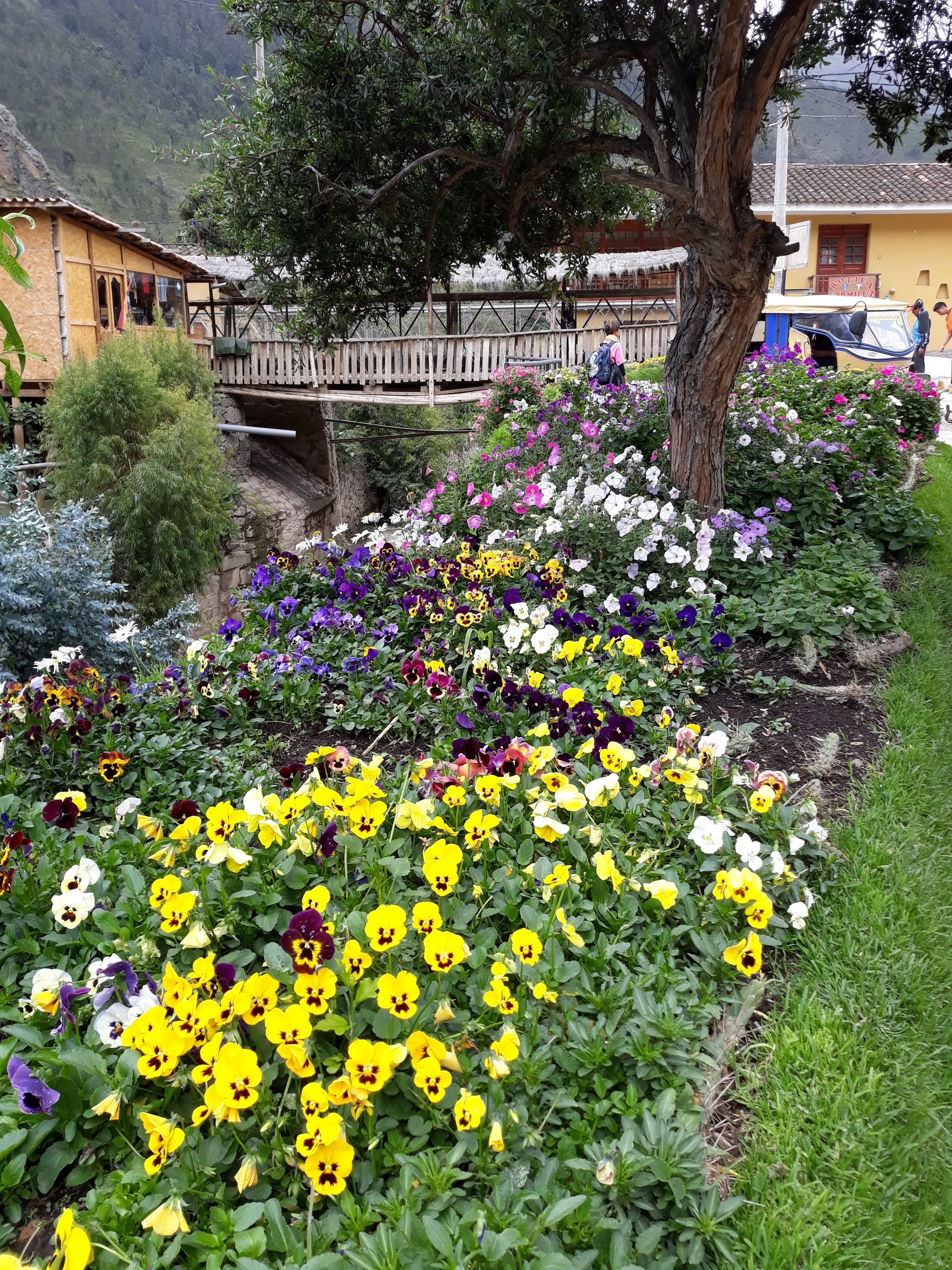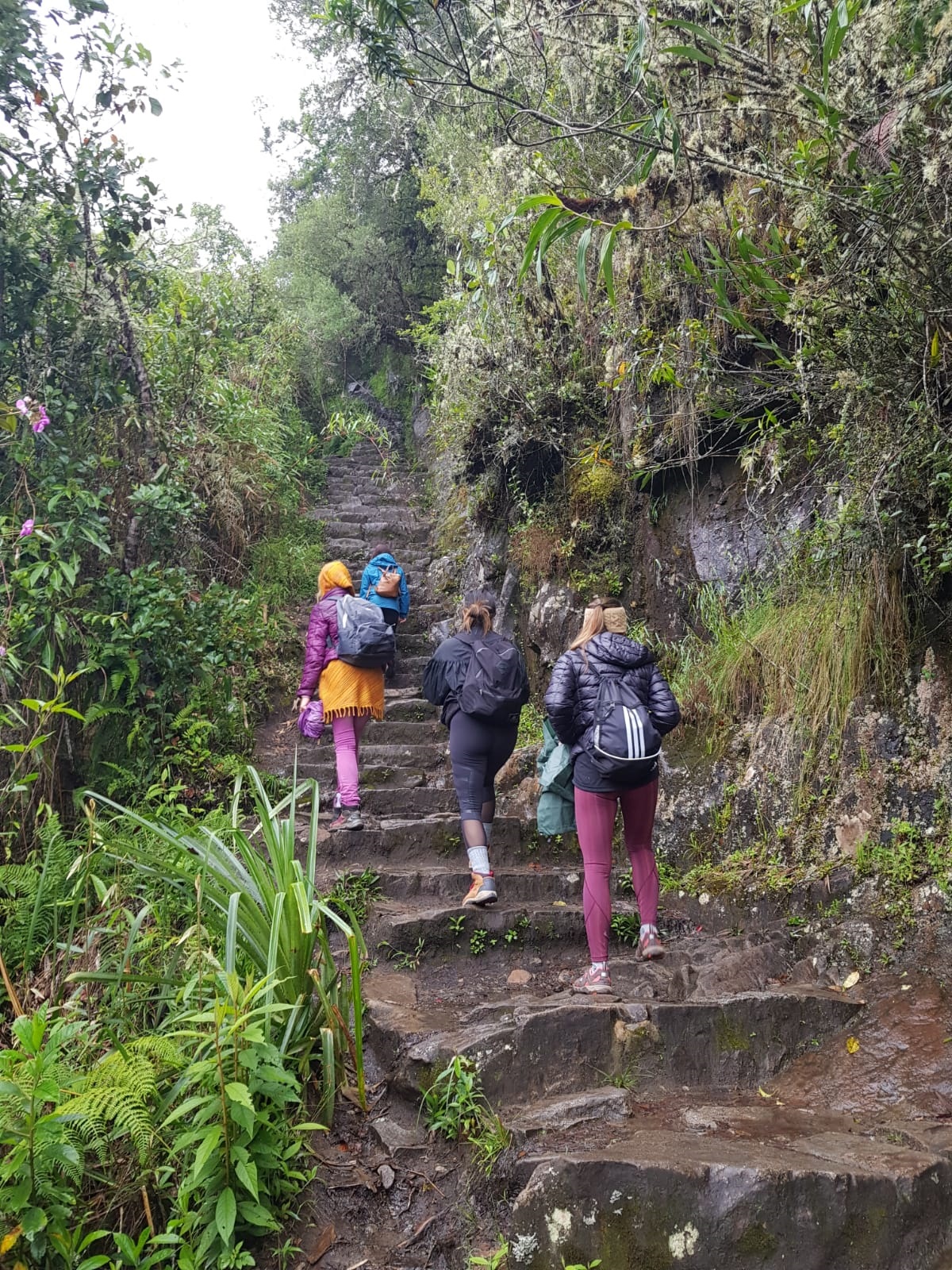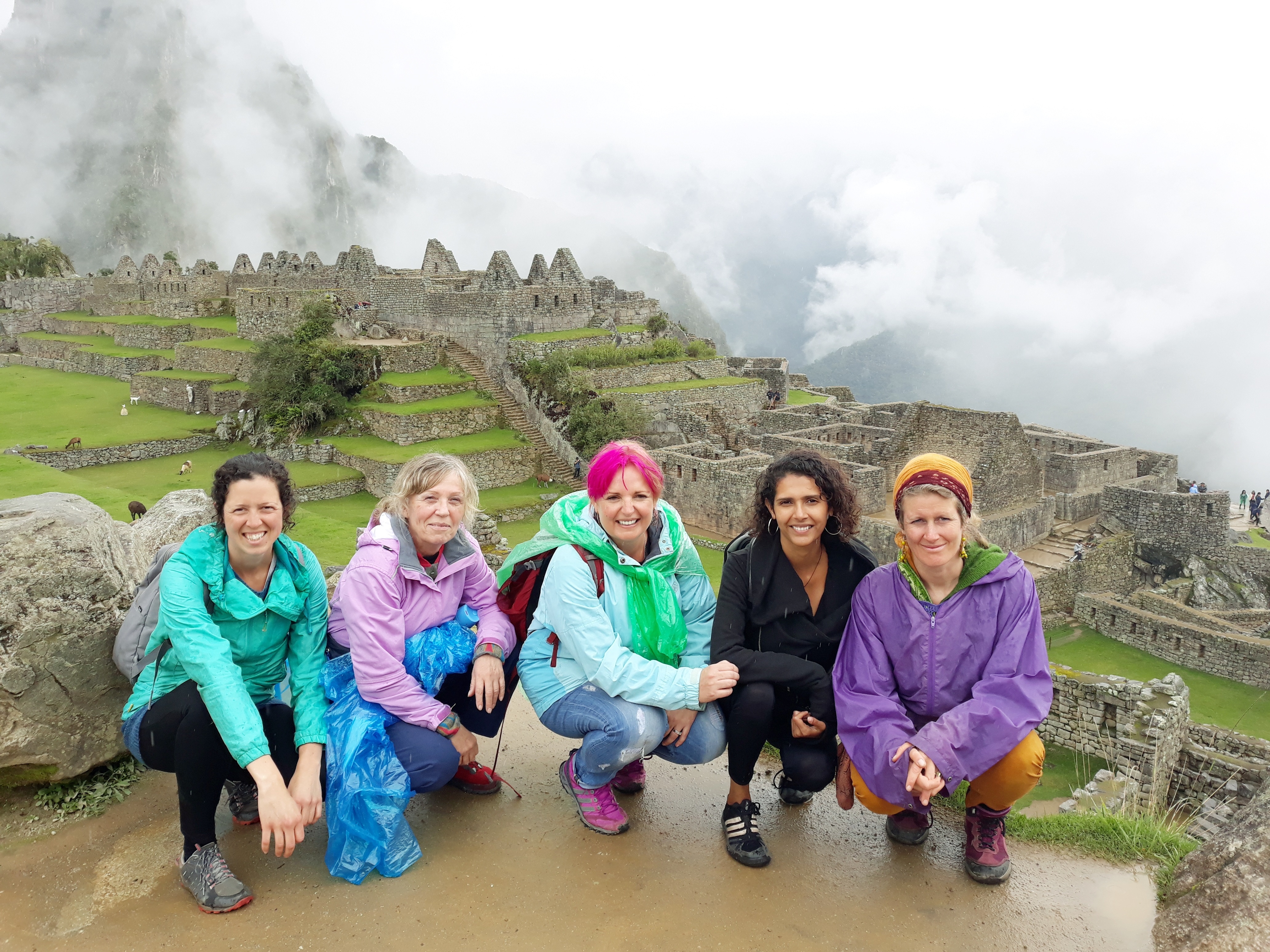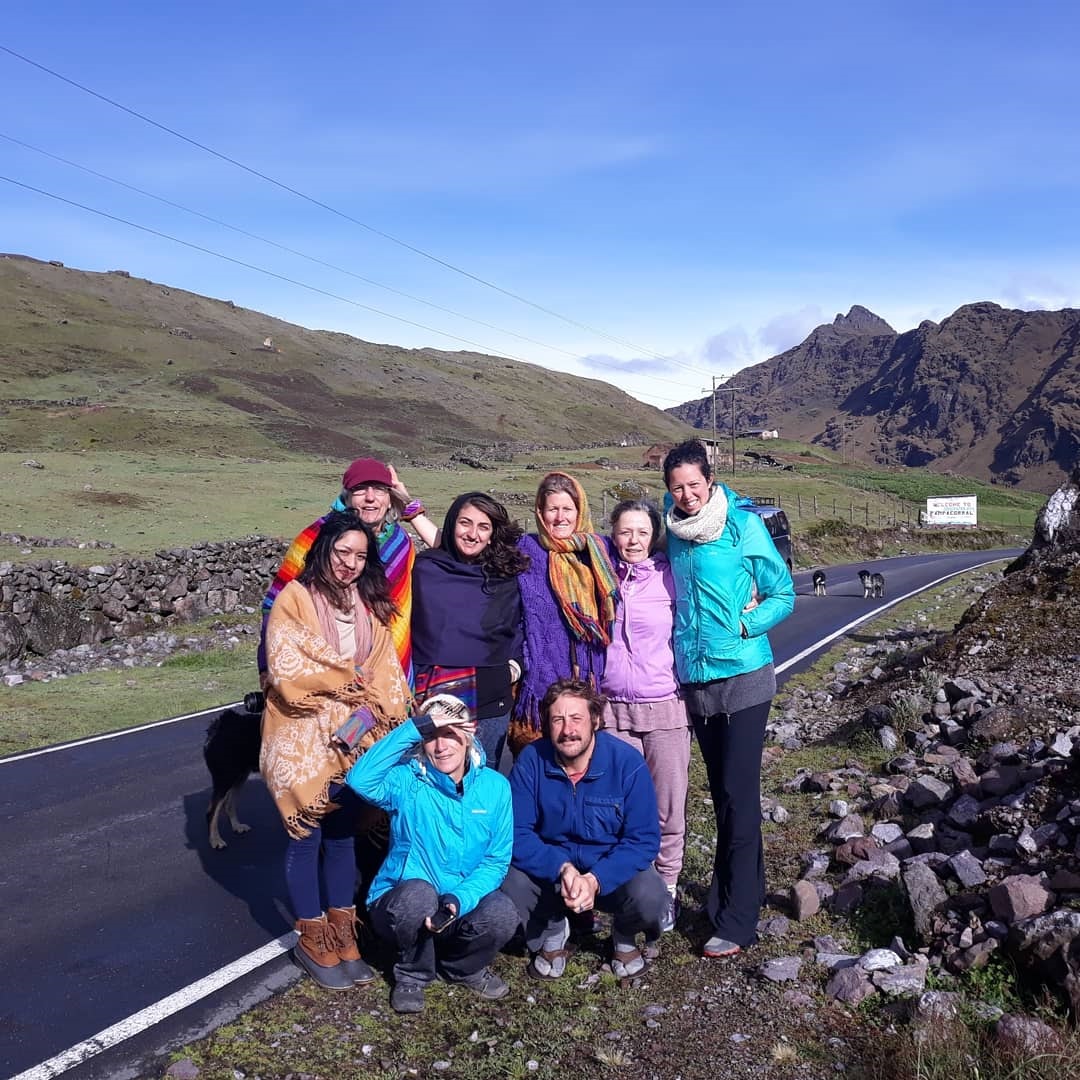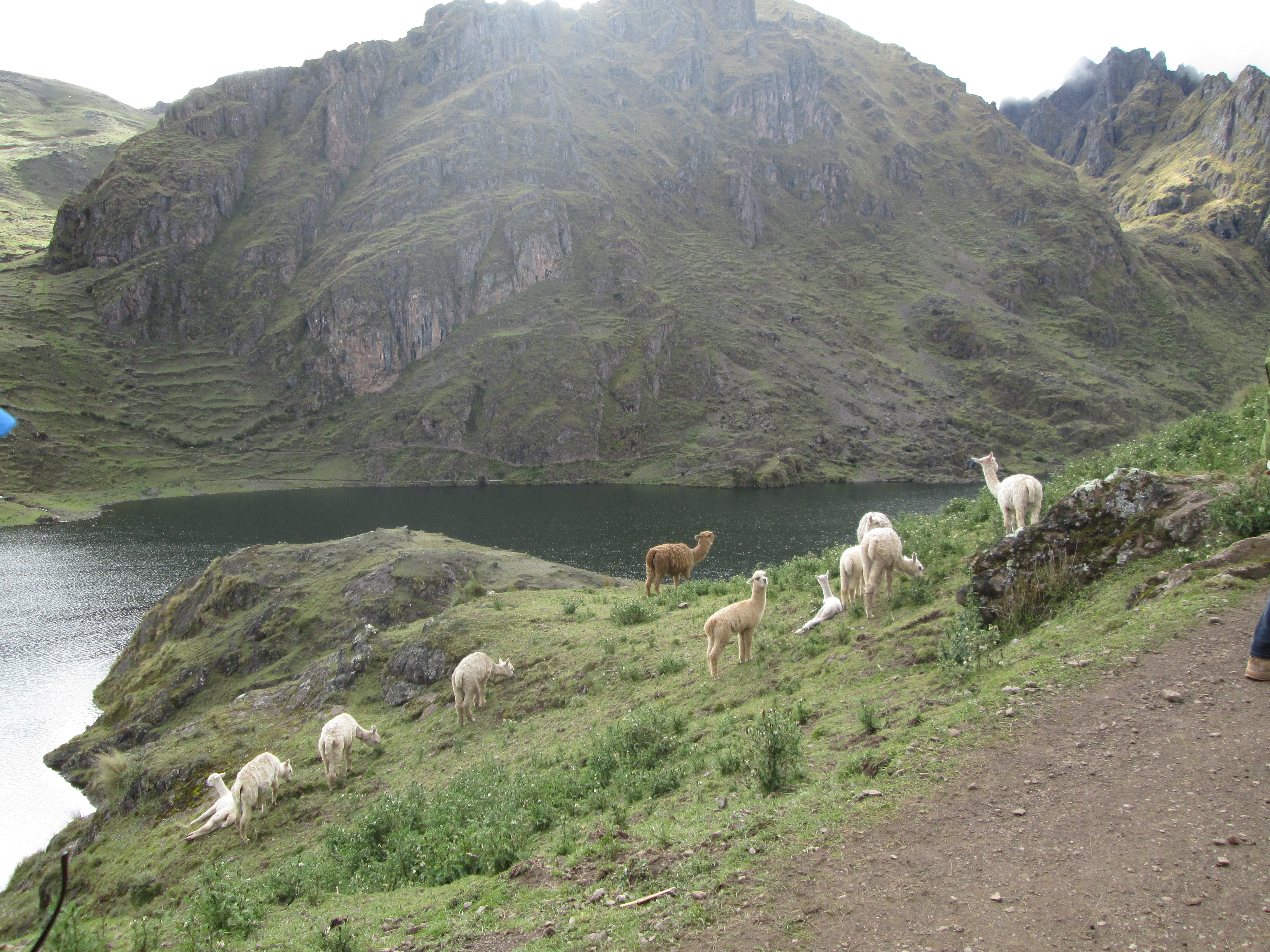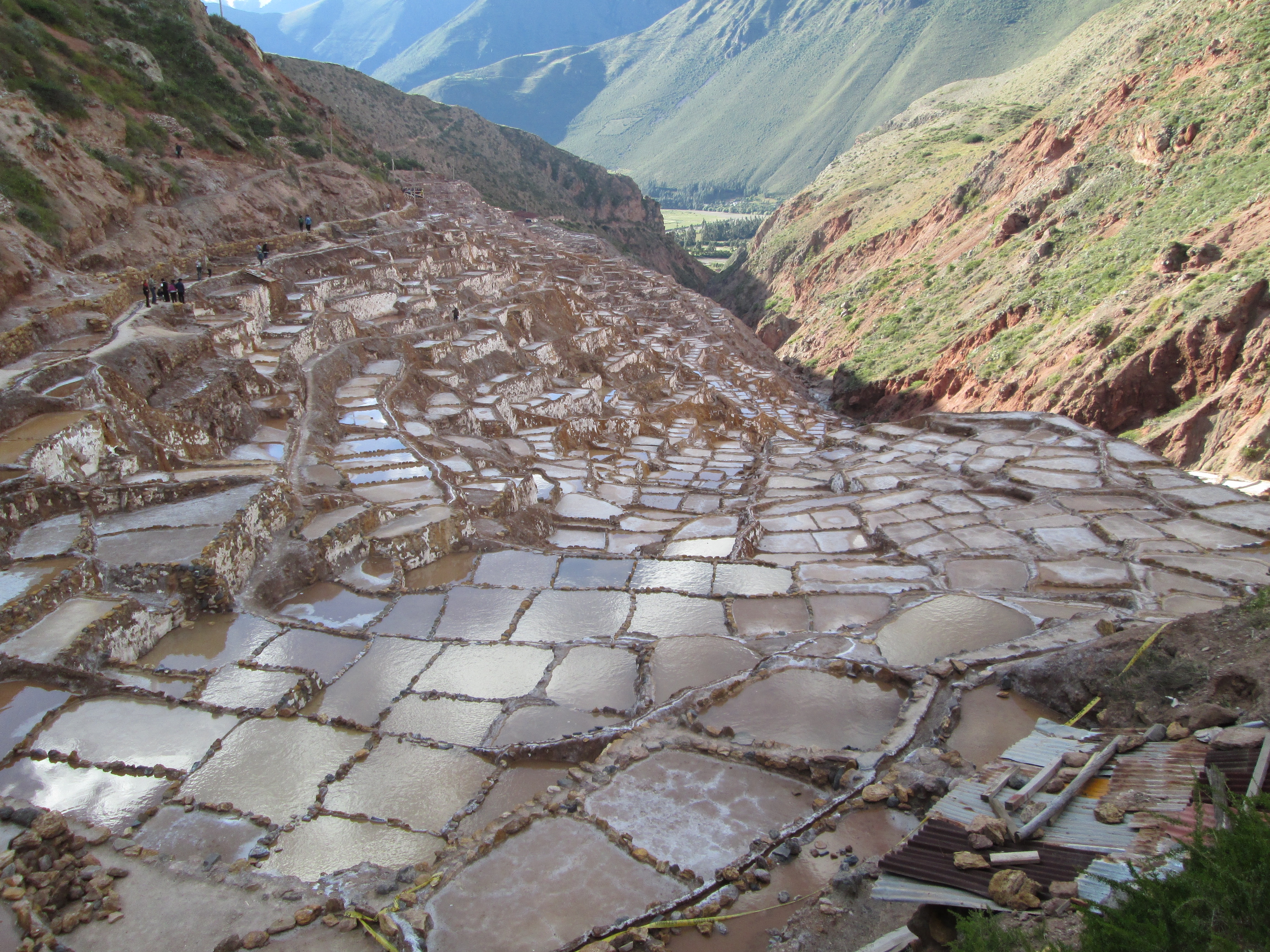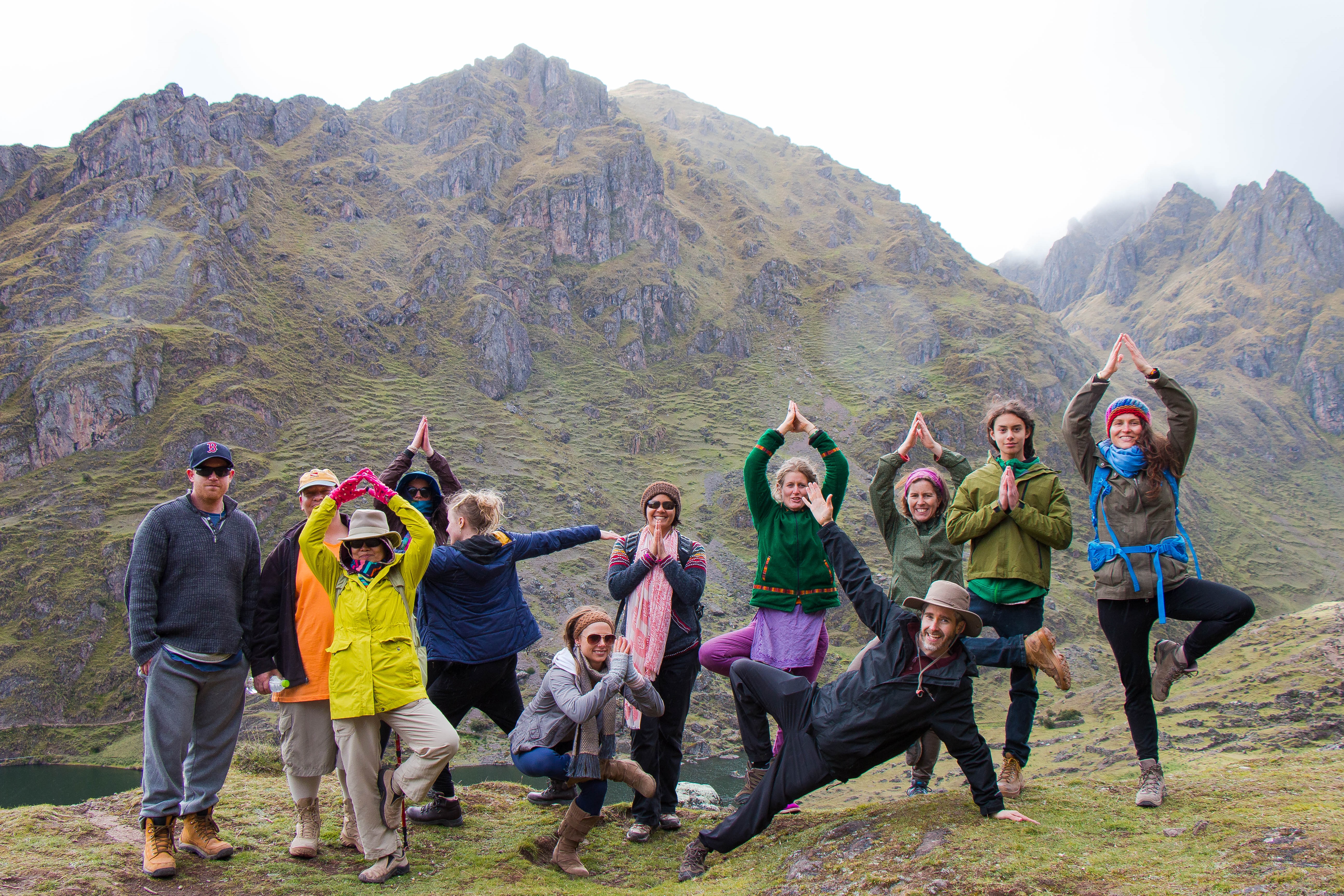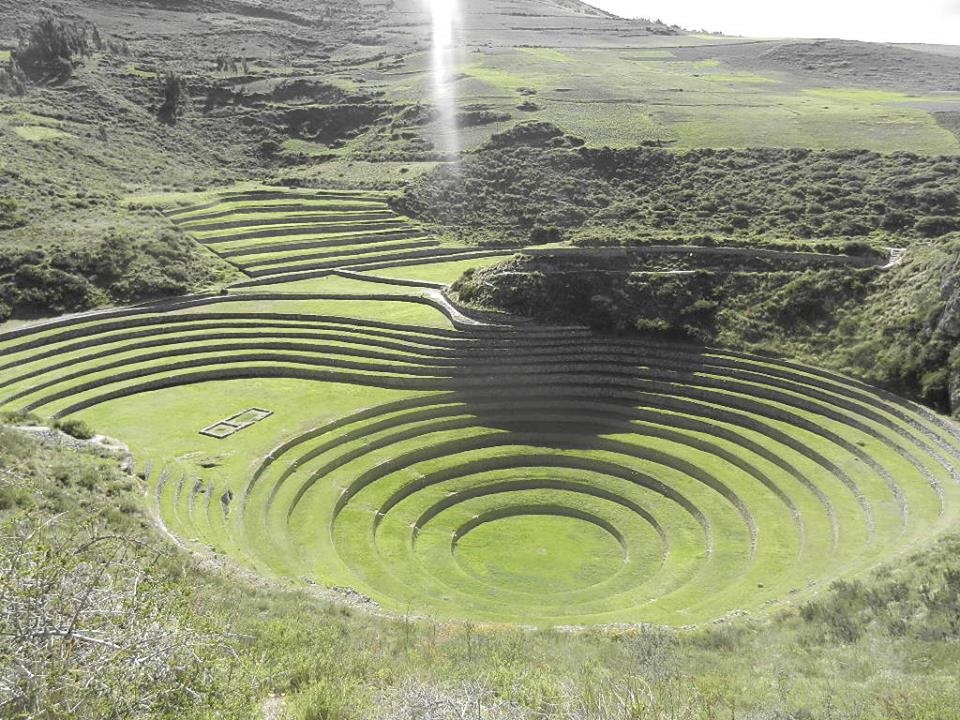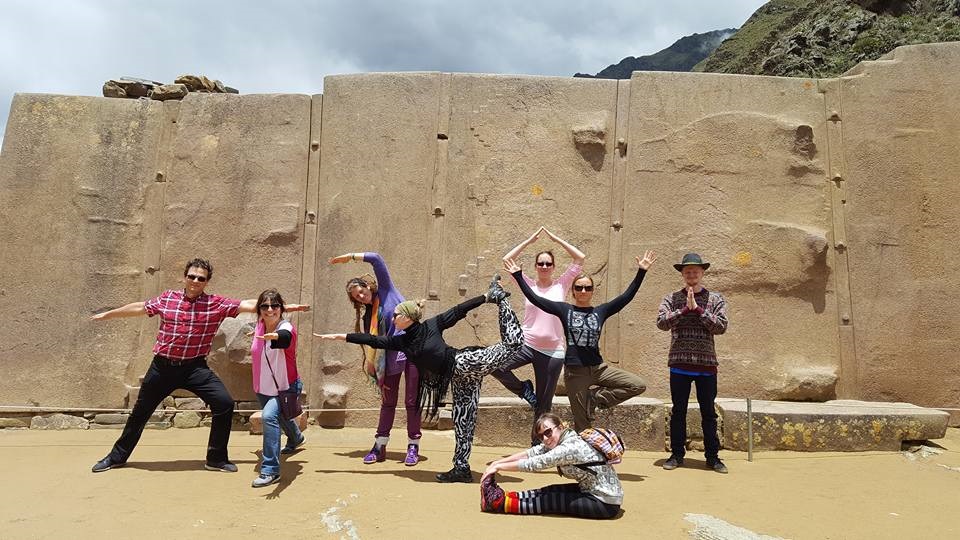 Accomodation
Sacred Valley: Beautiful Retreat Center ( Casa Colibri or Hotel Pisac Inca )
Machu Picchu: Hotel Golden Sunrise Machu Picchu

Cusco: Hotel Ruinas 4 star
Puno: Hotel Puno Terra

Amantani: Beautiful indigenous family
We stay in comfortable and beautiful accomodation, with stunning gardens, comfortable beds, ensuite bathrooms with hot showers so you can relax and feel like you are on holiday!
13- DAYS SACRED VALLEY RETREAT PACKING LIST
Here you can download and print packing list, New dates coming...2021
13 DAYS GENERAL PROGRAM ~ Itinerary
Here you can download and print the program for the 13 days Sacred Valley & Machu Picchu retreat, This retreat is on hold. New dates will come later.
Connect deeply with the energy vortexes and temples and receive tools for your life!!
Make this the journey of your life. Let us guide you and make sure you travel well.
Meet likeminded people and go deeper into yoga & meditation!
Connect deeply to the Temples Mother Nature, as well as your heart & soul!
This is a journey for those who would like to go deeper, have more time and travel in a non- touristic way
Both the Sacred Valley and Lake Titicaca area has many special archaeological temples and sites that has a big significance historically and energetically.
Travel with us and learn " secrets " a " normal" touristic travel organizer will not share with you.